How to Create an FTP Account in cPanel
Print
0 out Of 5 Stars
| | | |
| --- | --- | --- |
| 5 Stars | | 0% |
| 4 Stars | | 0% |
| 3 Stars | | 0% |
| 2 Stars | | 0% |
| 1 Stars | | 0% |
How to Create an FTP Account in cPanel
FTP accounts are used for accessing your hosting account's files and directories remotely. With a desktop FTP client, you can login to the filesystem for your hosting account and manage your files.
First, login to cPanel.
Now navigate to the FTP Accounts option in cPanel.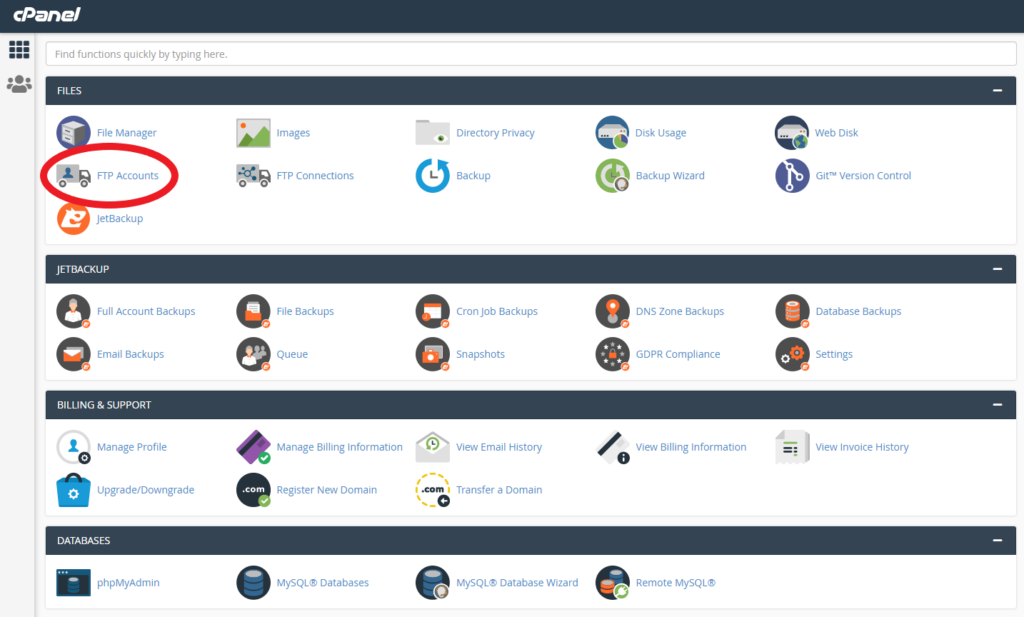 You'll now have the option to add an FTP account, as well as manage the current FTP accounts associated with your hosting plan.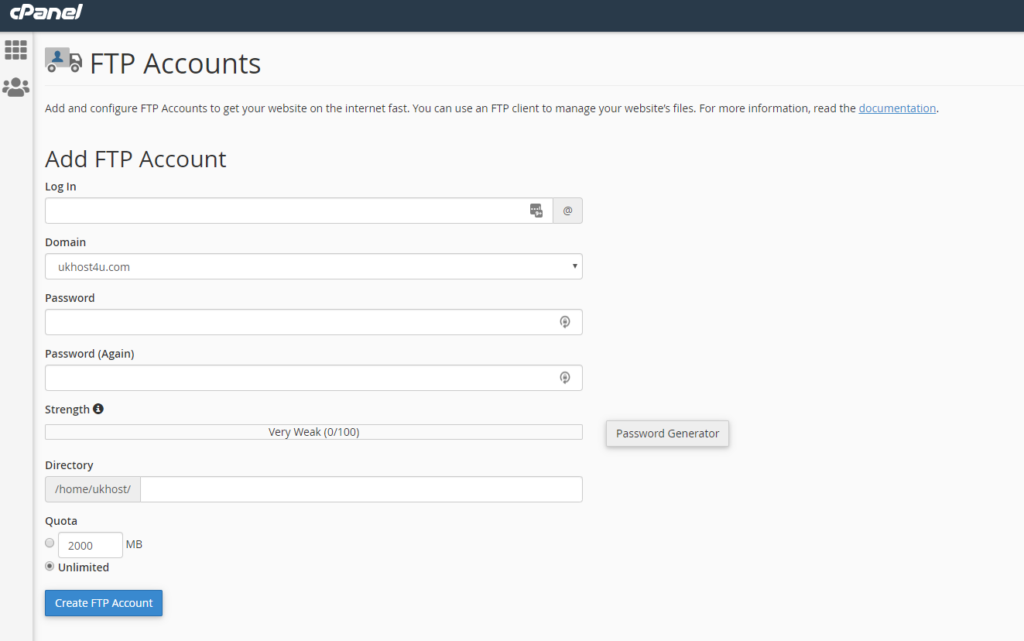 Just fill in the login details for the FTP account, and then click Create FTP Account to finish creating the account!
Was this article helpful?
0 out Of 5 Stars
| | | |
| --- | --- | --- |
| 5 Stars | | 0% |
| 4 Stars | | 0% |
| 3 Stars | | 0% |
| 2 Stars | | 0% |
| 1 Stars | | 0% |