How to Create a Directory with the File Manager
Thanks to cPanel's intuitive UI, important tasks for your website or server can completed in just a few clicks. Creating a directory within the File Manager is a fairly easy process. So, if you're asking yourself the basic question of "How to create a directory", then you're at the right place.
Once you log in to the cPanel, you'll notice the 'File Manager' icon within the Files section of cPanel
Here's what you've got to do in order to create a directory using the File Manager option.
First, login to cPanel.
Now navigate to the File Manager in the Files section. You should be looking for something like below:

Once you're within the File Manager section, navigate to the '+Folder' option. This lets you create a new directory.

Now enter the name for the folder(basically referring to the directory), as well as the directory that you want to create the new folder in.
Here's a screenshot depicting how this should look like for you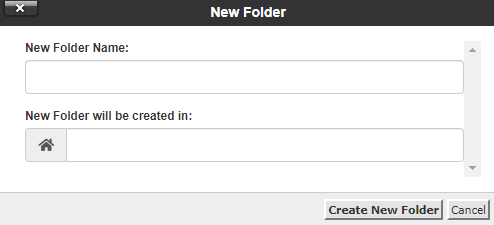 Finally click on the Create New Folder button to finish adding the new directory.
Voila, your new directory is now ready. You should see this new folder listed in your file manager. That was it. Following these simple steps, you can also create a new directory, whenever needed using cPanel's file manager.