Search Knowledge Base by Keyword
How to Download an Account Backup in cPanel
You'd have seen your iPhone asking you to backup data to iCloud. There's a reason. A data backup can come in handy to restore settings to their original state. Similarly, your websites and accounts need backup too. Have you imagined what would happen to your data in case of no backup?
A number of website owners make this critical mistake of not having their accounts backed up. However, there's not much to worry about. cPanel has an important account backup functionality that you can make use of.
Backups are an easy way to take your account back to a working state quickly and easily.
In this tutorial, we go through the process of learning how to create a full and partial backup of your account. Here's how:
The first step of course is to log in to cPanel.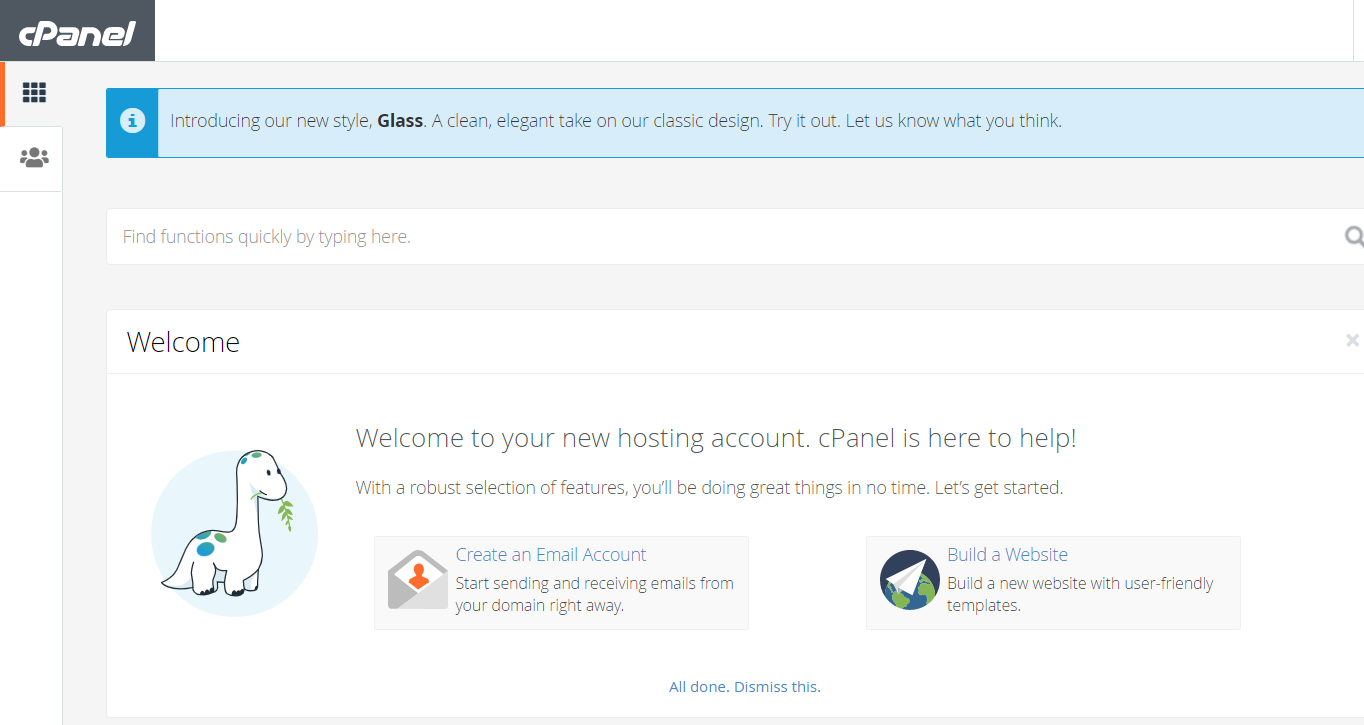 Next, navigate to Backup in the Files section. This looks like below on your cPanel dashboard

You'll now be taken to the backup management screen where you can download and restore account backups.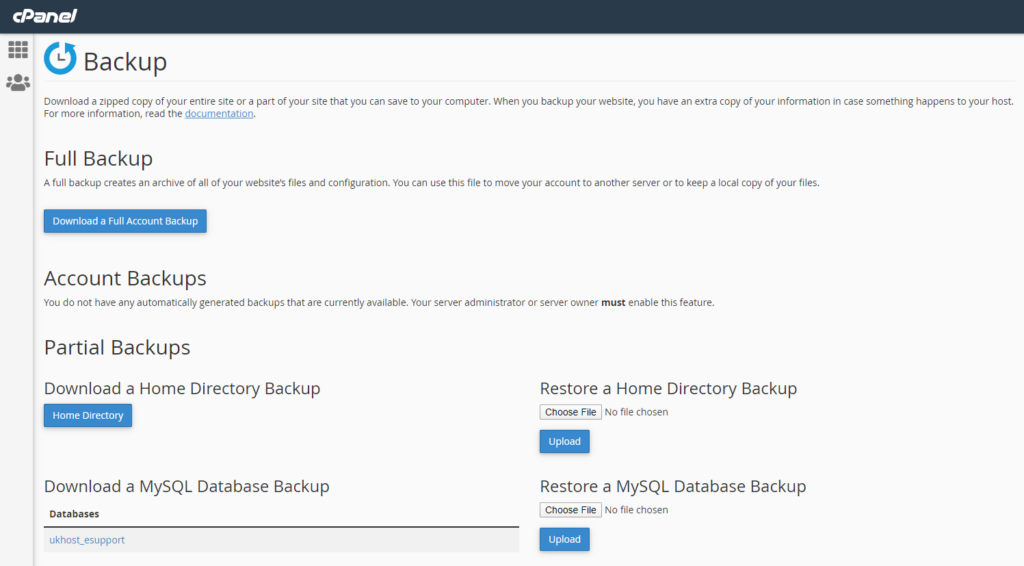 Full Account Backup
A full account backup refers to taking a download of everything within your hosting account. In order to effectuate a full account backup, click Download a Full Account Backup.

You will then be asked to mention the backup destination and email address where you'd like the backup notification.
Here's how the screen will look like: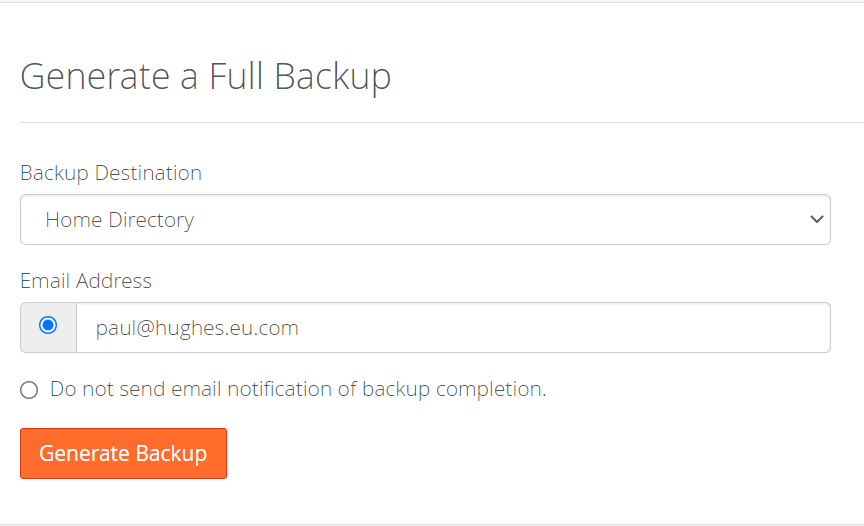 Your browser will then start downloading an archived backup of your whole hosting account.
Partial Backup
You might want to not create a full backup of your account. Instead, cPanel allows you to also download partial backups for certain areas of your hosting account such as files, databases, and email filters.
Scroll down to the Partial Backups section.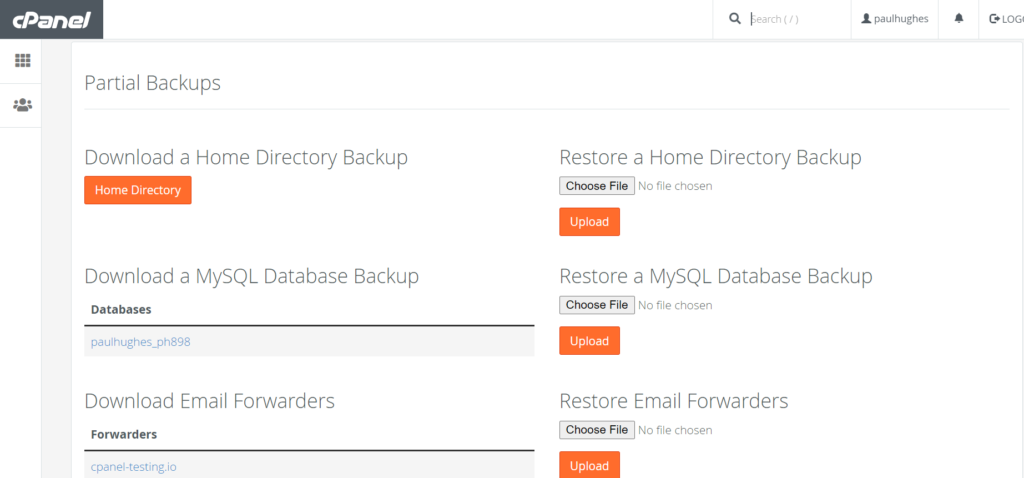 Now that you are here, you can take a partial backup of whichever section of your account you'd like. Similarly, you can also use this prompt to restore individual backups of a home directory, MySQL database, or email forwarders.
Your internet browser will then begin downloading a backup of the specified part of your hosting account in tar.gz format.
That's it for now. You've learned how to create full and partial backups within cPanel using the backup tool.