How to Download an Account Backup in cPanel
Print
0 out Of 5 Stars
| | | |
| --- | --- | --- |
| 5 Stars | | 0% |
| 4 Stars | | 0% |
| 3 Stars | | 0% |
| 2 Stars | | 0% |
| 1 Stars | | 0% |
How to Download an Account Backup in cPanel
Account backups are extremely important to take in case anything goes wrong with your website. Backups can be restored to take your account back to a working state quickly and easily.
First, login to cPanel.
Next, navigate to Backup in the Files section.

You'll now be taken to the backup management screen where you can download and restore account backups.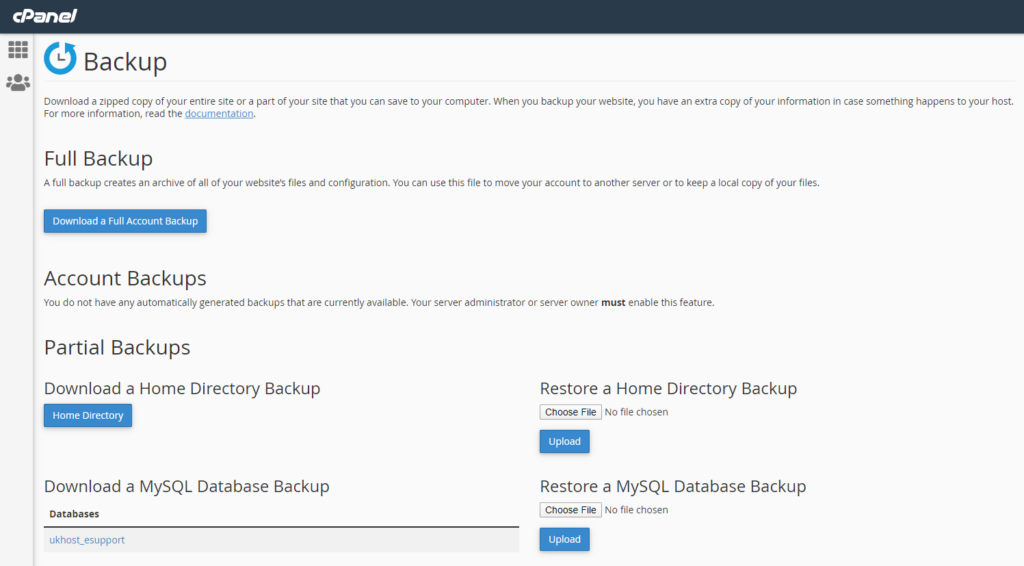 Full Account Backup
To download a full account backup (of everything in your hosting account), click Download a Full Account Backup.

Your browser will then start downloading an archived backup of your whole hosting account.
Partial Backup
cPanel allows you to download partial backups for certain areas of your hosting account such as files, databases, and email filters.
Scroll down to the Partial Backups section.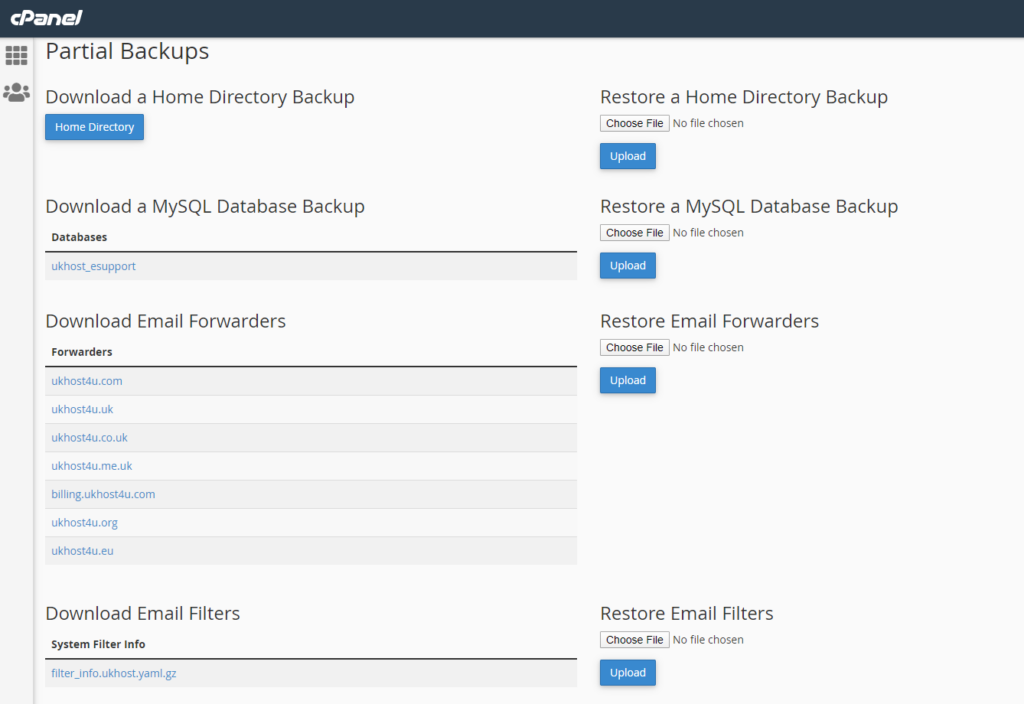 Now just click the link of whichever backup you wish to take.
Your internet browser will then begin downloading a backup of the specified part of your hosting account.
Was this article helpful?
0 out Of 5 Stars
| | | |
| --- | --- | --- |
| 5 Stars | | 0% |
| 4 Stars | | 0% |
| 3 Stars | | 0% |
| 2 Stars | | 0% |
| 1 Stars | | 0% |