How to Export a Database Dump in Plesk
Databases are where data that's being used by a website or application is stored. From time to time, you should export your account's databases, so that you can restore in the case that anything goes wrong.
First, log into your Plesk control panel.
Next, click on on 'Databases'.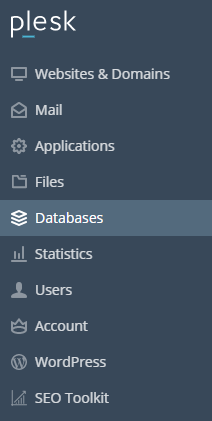 You'll now see a list of your databases along with a range of options.
Just click 'Export Dump' on the database you'd like to export.

Your web browser will now being downloading an archived dump of your database.