Search Knowledge Base by Keyword
How To Locate Hidden Files In cPanel
cPanel has some files which might be hidden and the user can easily look for those hidden Files.
Below are the steps to locate hidden files in cPanel –
Login to cPanel with valid credentials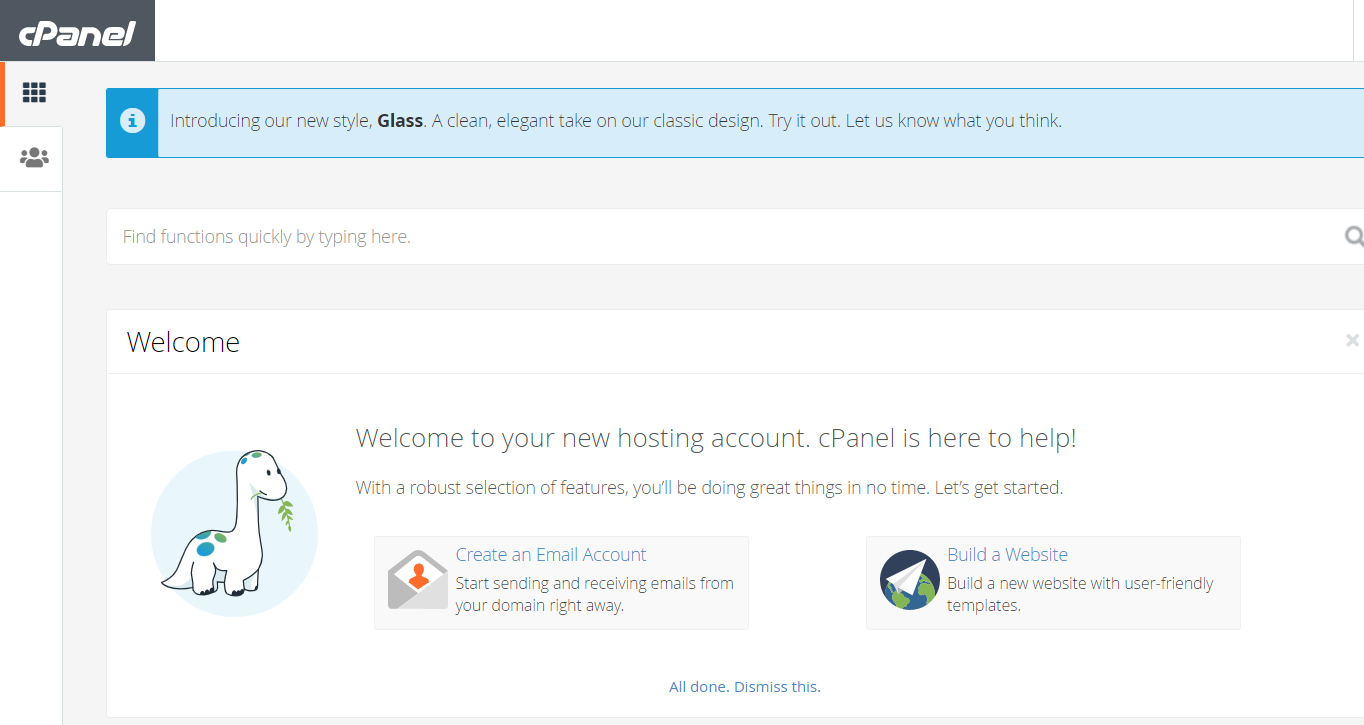 2. Go to File Manager option under Files Tab

3. File Manager Dashboard Page will open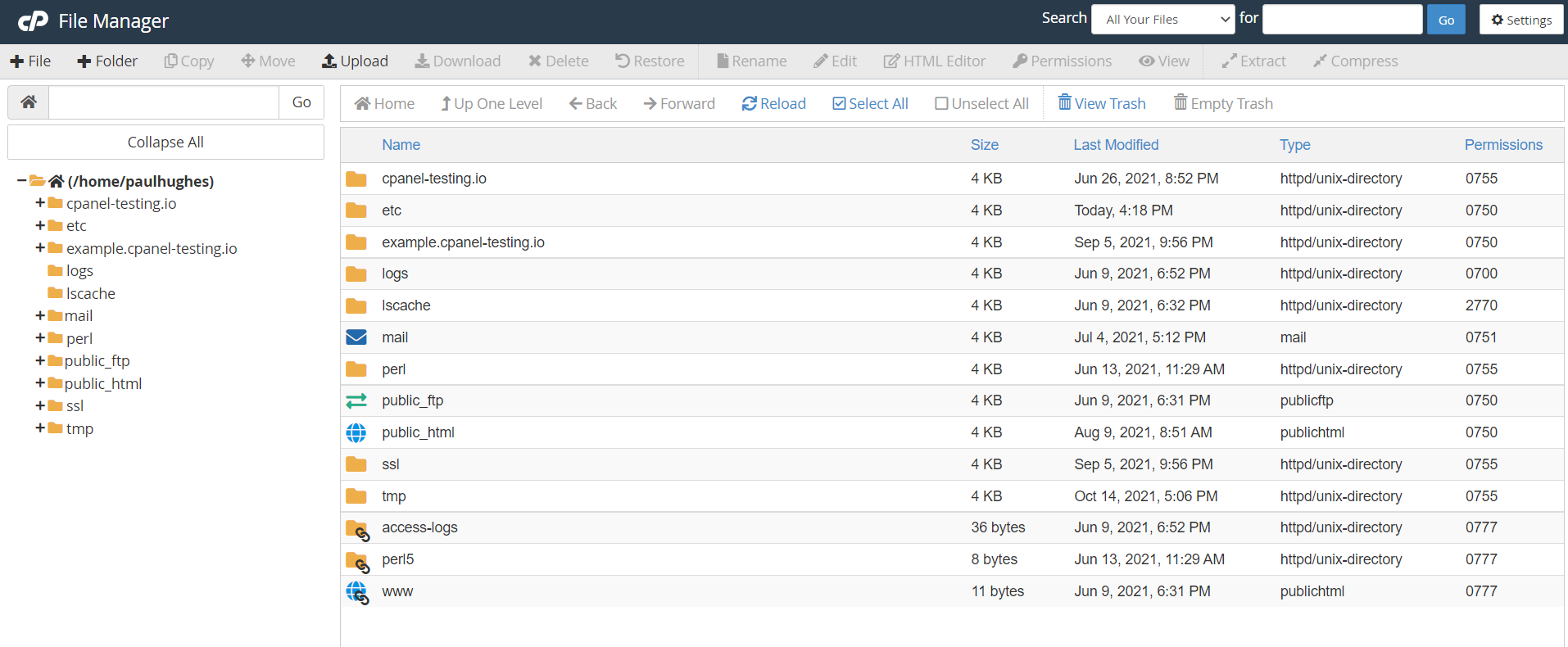 4. Click on the Settings button which is present on the top right side of the page

5. On clicking on Settings Button, a pop-up option will be displayed.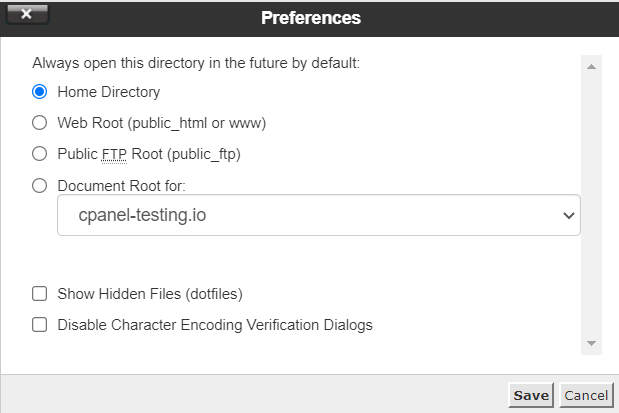 6. User has to select the checkbox saying "Show Hidden Files" and select Save

After selecting Save button, all the hidden files will be displayed in File Manager.