Search Knowledge Base by Keyword
How To Manage Widgets In WordPress
Widgets are an essential part of WordPress that allows you to add extra features and functionality to your WordPress website. Some of the widgets you can use include categories, archives, custom menus, and custom HTML.
Let's look at how you can manage your widgets in WordPress.
First, log in to the WordPress administration dashboard.
Now navigate to Appearance > Widgets.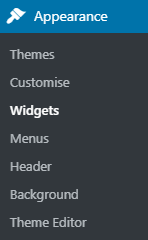 You'll now see a list of all available widgets for your WordPress website, as well as the widgets that are currently in use.
The section on the left is all the available widgets you can use.
The section on the right is the widgets that are currently in use on your website.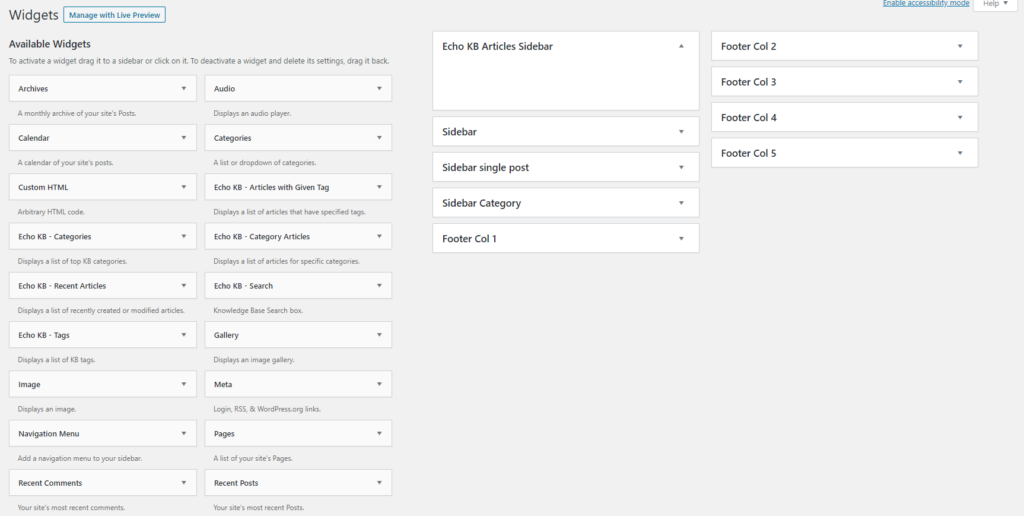 Activating widgets
To activate a widget, simply drag it from the left section, into the area on the right-hand side that you want the widget to display.
In this example here, we are adding an Audio widget to the Sidebar section of the website.

Deactivating widgets
To deactivate a widget, drag it from the Available Widgets section into the Inactive Widgets section at the bottom area.
In this example, we're deactivating the Text widget.