Search Knowledge Base by Keyword
How To Login To WordPress
The WordPress dashboard allows you to manage everything on your websites such as plugins, themes, posts, and pages. Here you can create, organize, and publish content for your website.
The user needs the WordPress administrator login details to access the WordPress dashboard.
To log in to WordPress, navigate to the Worpdress login page which the user can usually get to by entering your domain name, followed by /wp-admin
For example:
https://yourdomainname.com/wp-admin
The user will now be presented with the WordPress login screen where the user can enter the Login details.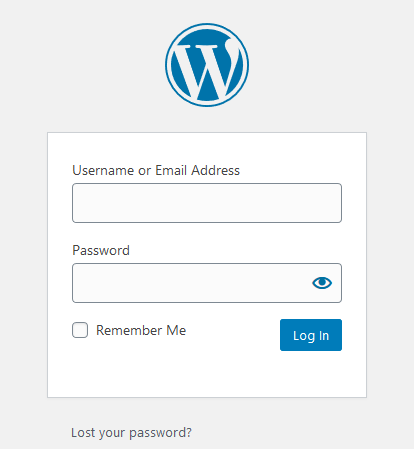 Once the user has entered the login details, just click Log In to login into the WordPress dashboard!