Search Knowledge Base by Keyword
How To Perform A Reboot In WHM
Web Hosting Manager is an administrative dashboard that allows the users to access cPanel websites
Rebooting the server can be necessary from time to time and if you've applied certain system updates or your server is under high load.
In WHM there are two types of reboot:
Forceful Reboot: This immediately restarts the server without letting any processes finish executing. This should be avoided unless absolutely necessary.
Graceful Reboot: This lets running operating finish executing before restarting the server. This is the option you should use most often.
Below are the steps to perform the reboot in WHM- 
Login to the WHM control panel with valid credentials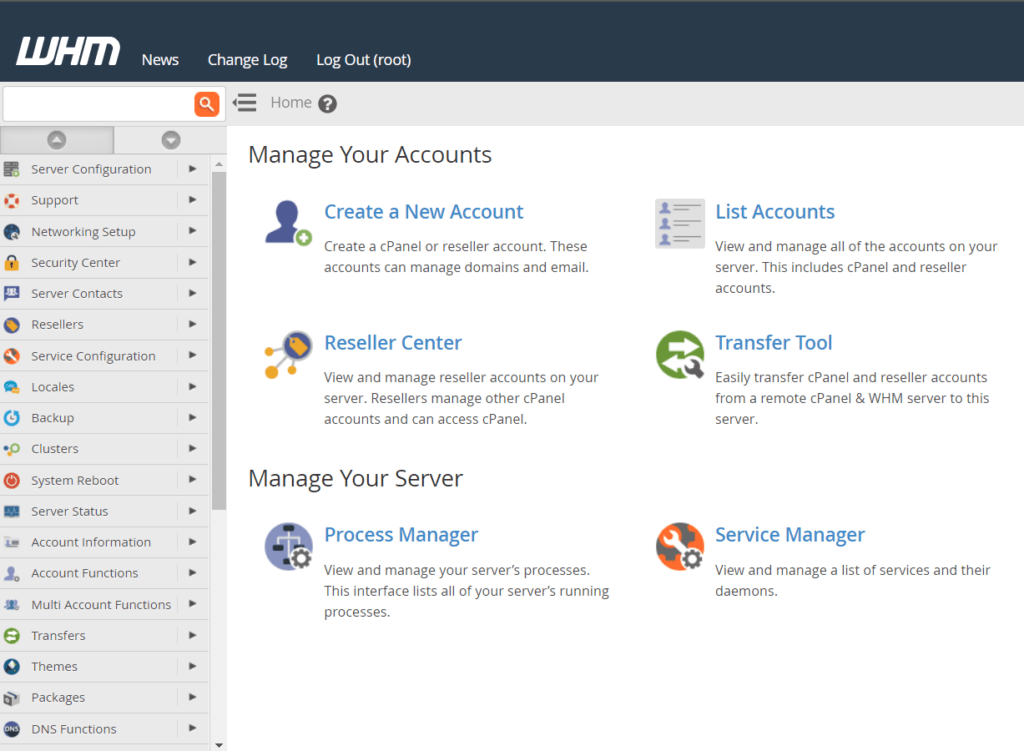 2. Navigate to either Forceful Reboot or Graceful Reboot.

3. Click on Proceed Button to start the reboot of your server.