Search Knowledge Base by Keyword
How To Restore A Hosting Account Backup In WHM
Web Hosting Manager is an admin dashboard that allows the users to access or make changes in cPanel Websites.
cPanel hosting accounts can be backed up into a full backup/cpmove file, which can then be restored through WHM in a few clicks.
Let's look at restoring a full cPanel account backup with WHM.
Login to WHM control panel.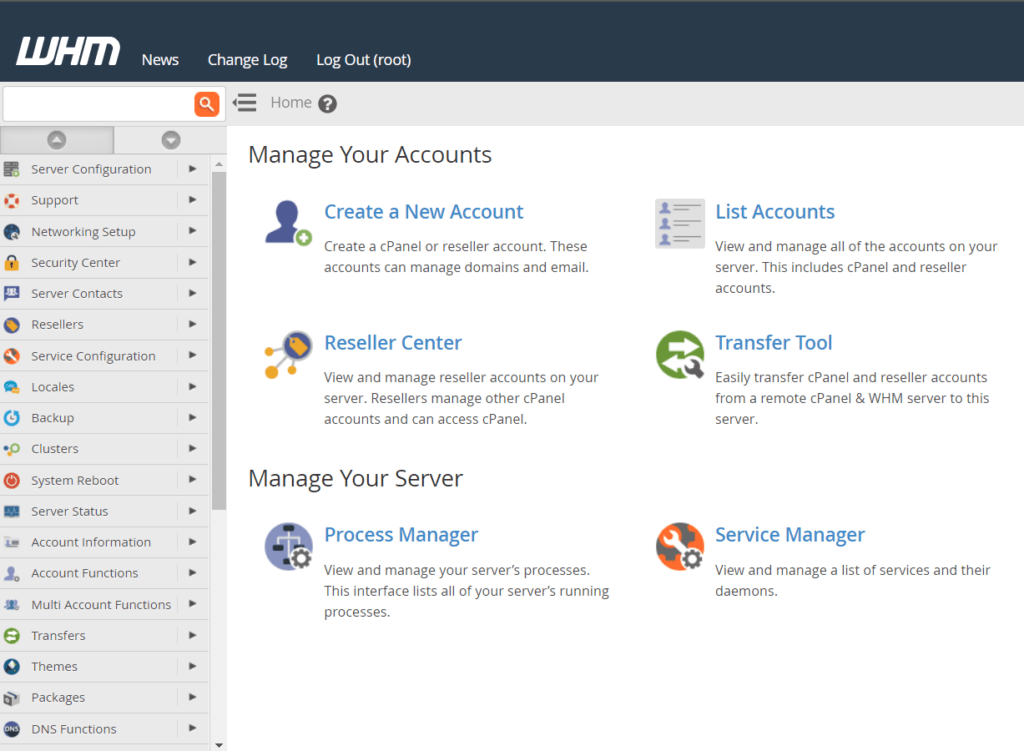 2. Navigate to Restore a Full Backup/cpmove File in the Backup section.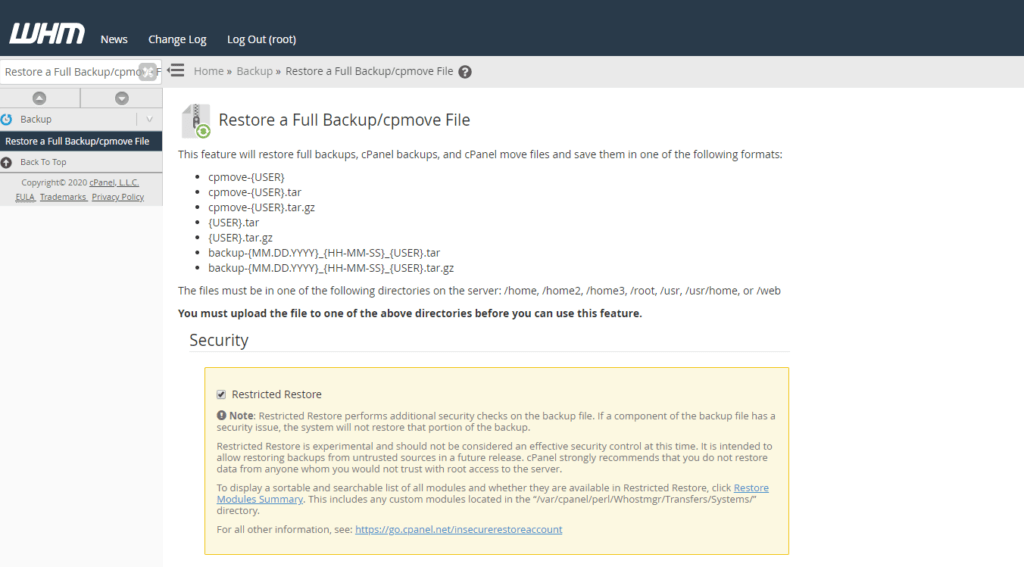 3. To restore a hosting account, scroll down to the Settings area where you can choose the settings for the backup to be restored.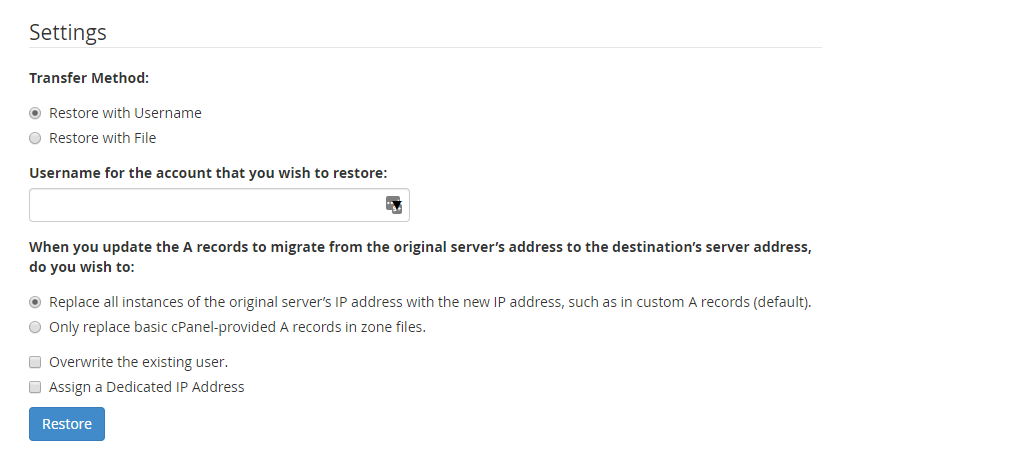 4. Now the user has two choices of how to restore the account backup:
Restore with Username: If you have an account backup already residing on the server, you can type the Username in the field to locate the backup and restore it.
Restore with File: If you have an account backup that you need to upload to the server, choose this option.
5. The user has to specify the account to restore and the backup file to use
6. Click Restore to begin restoring the cPanel account.