Search Knowledge Base by Keyword
How to raise a support ticket
Got trouble with your hosting account?
Well, who doesn't. That said, the resolution and the speed of it depends on how well are you able to structure your request. It also depends on whether or not you are able to raise the ticket correctly.In this tutorial, we will learn how to :
Raise a ticket that you can use to get help Troubleshooting that you could do yourself, before even raising a ticket
As a first step, register on the support portal ht
Ensure that you use the same email ID as your hosting account on UKHost4U.com. Click on login on top right. If you don't have an account registered, then click on register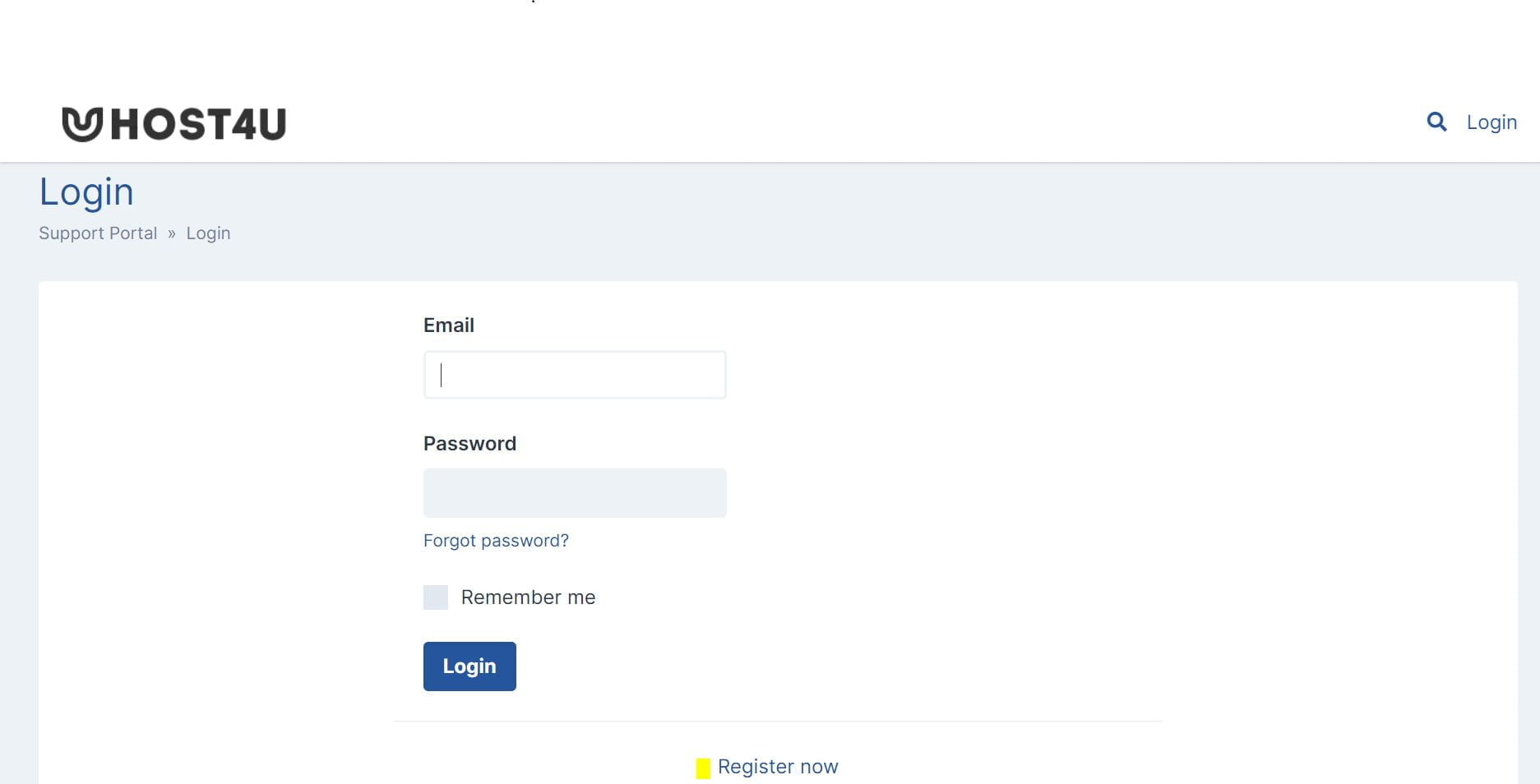 Once you've registered and log in with your credentials. Here is how the screen looks just after you've logged in: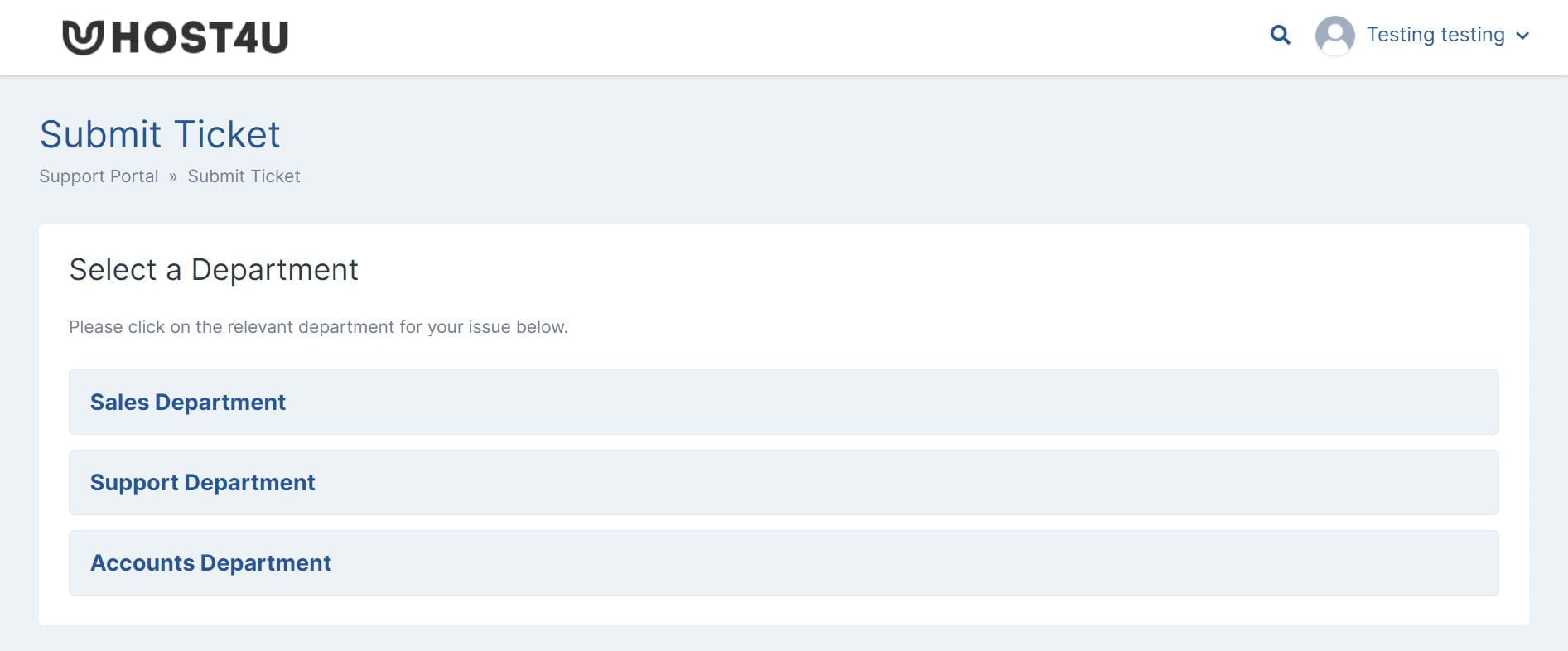 Lets see how the journey looks like for raising a ticket with the support department. But before that, here's a list of things that are considered as support items:
Your website is down
Your email is not working
You are unable to access a technical feature
A technical feature is behaving out of ordinary
Once you've understood what a support ticket is used for, and that you have a genuine issue to ask support for, here is how you can raise a support ticket: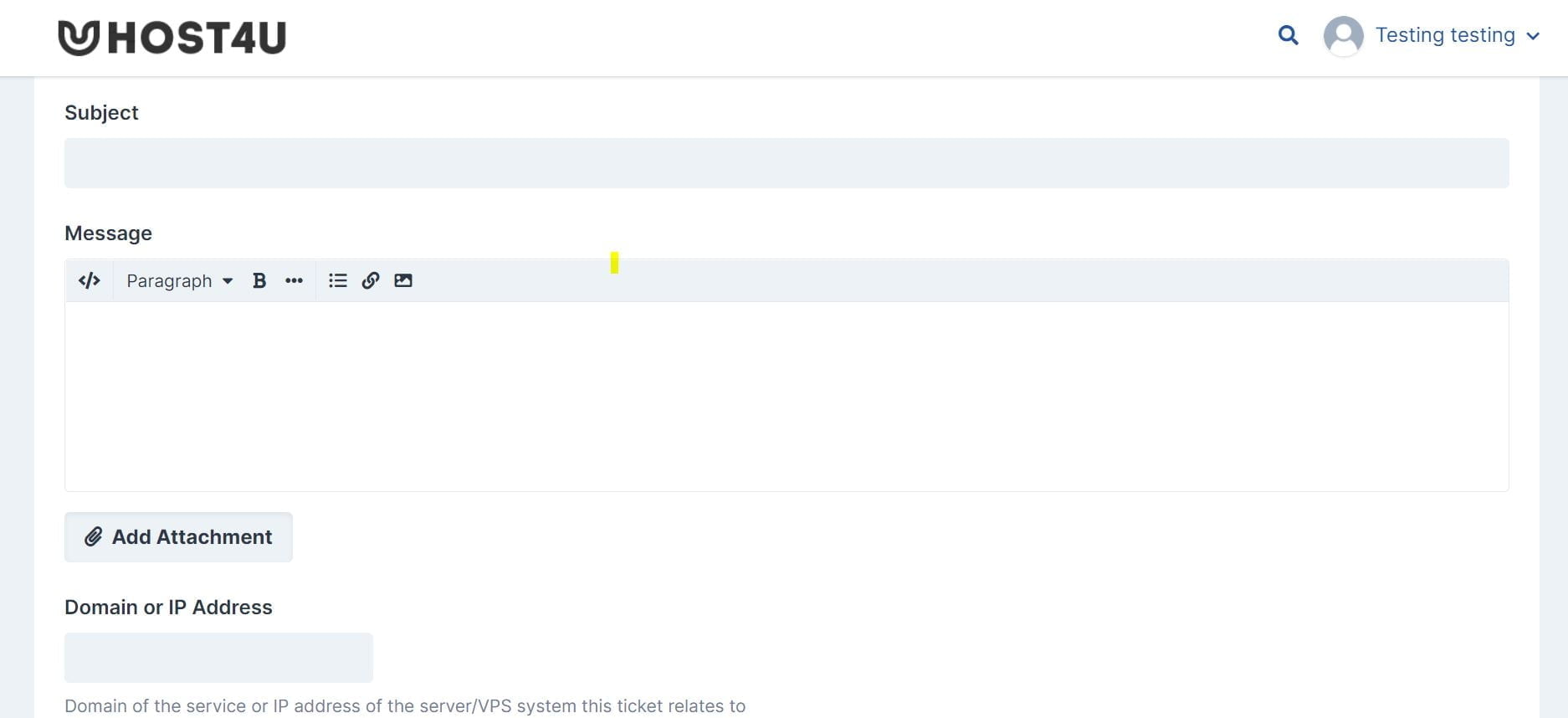 In the first half of the screen, you can choose to copy your other team members using the CC feature. This basically copies the support ticket to your other team members' email addresses.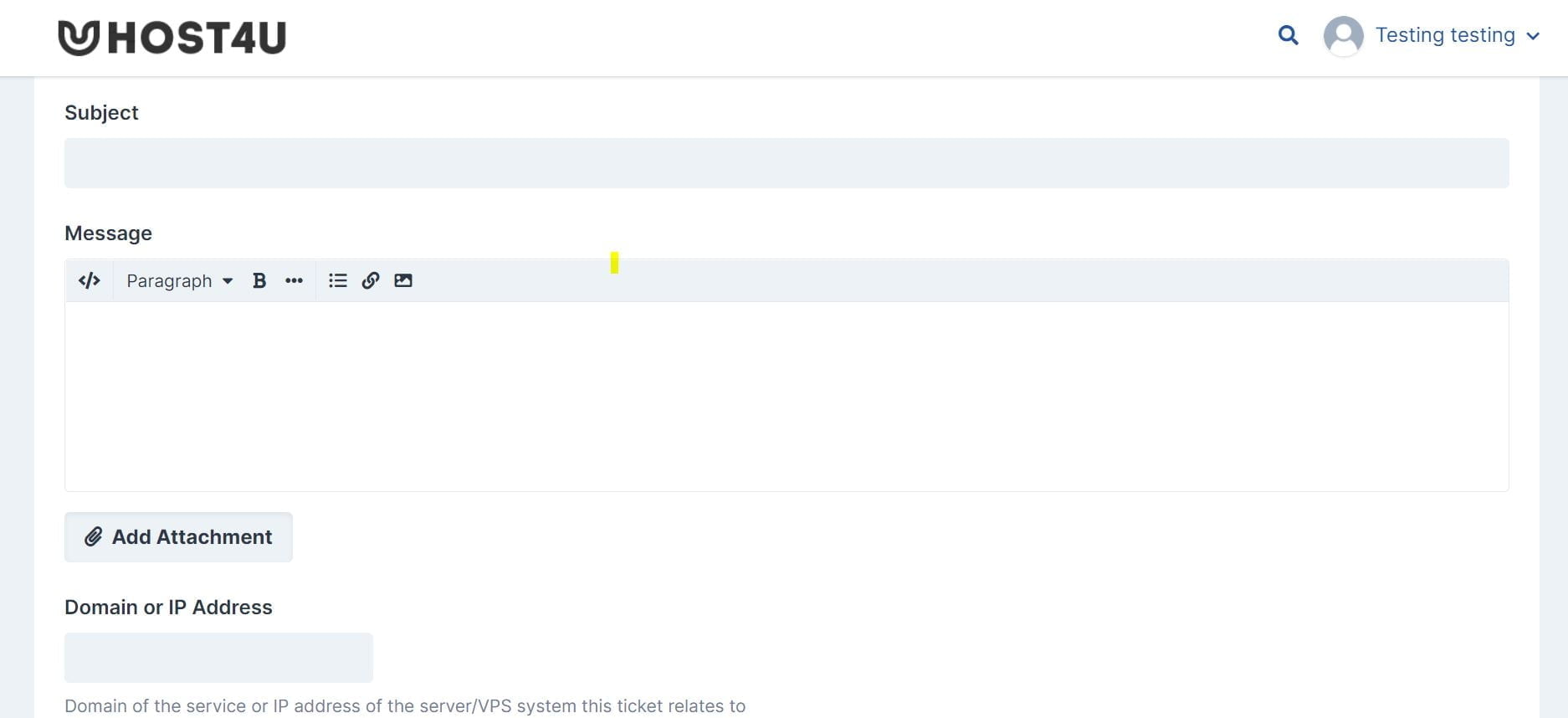 In the second half of the same screen, you can enter the domain or IP address where the problem is occurring. You can use a service like https://whatismyipaddress.com/ to know your IP address.Here is how a successfully raised ticket confirmation looks like: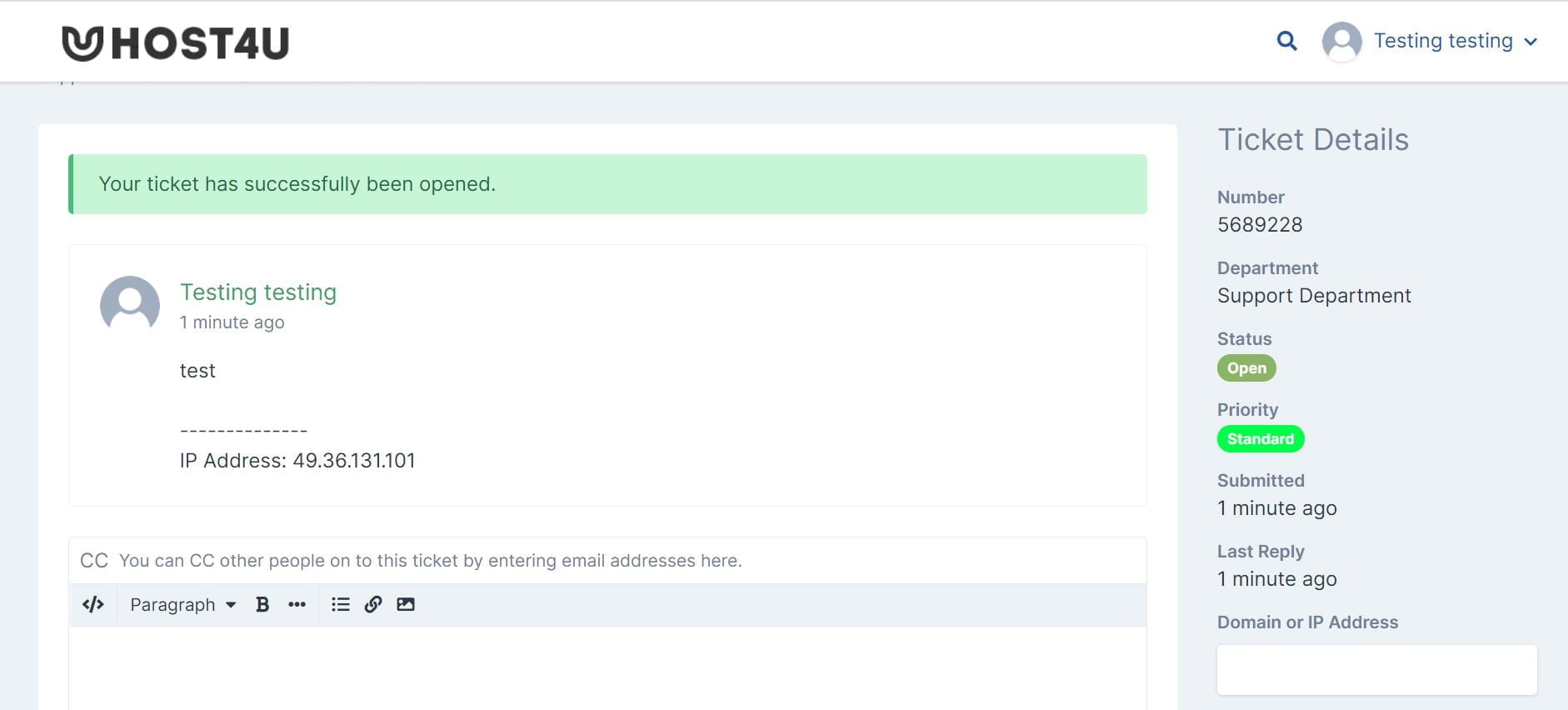 You will get all responses to the ticket when you log in to the support portal and navigate to this thread. Not just that, you can even come back and mark the ticket as resolved on the same thread.
What about Sales and Account related tickets?
The method to raise sales and account-related tickets is exactly the same. The only thing that you've got to ensure is that you mark the tickets in the right category. This means, that if the concern is technical, you should raise it in the Support Department.If you are looking for something sales-related, like buying or upgrading an account, a domain, a VPS, cloud, or any other service – then raise your concern within the Sales department. If you've got billing-related issues, then those should be raised in the Accounts Department section of the support requests.
How to get faster solutions to your problems?
Always raise the ticket with the email address associated with the Billing/Client's Area account you have with us.

We're not authorized to make any changes to accounts without the confirmation of the service's owner.


Provide details relating to the issue such as the IP, domain, email, file or services affected by the issue.

Clearly state the issue that you're having by responding relevant questions in the ticket:


What were you attempting to do when the issue appeared?
What were the steps you took to generate this error/issue? (ignore if the answer is within the first question)
How was it suppose to look/function if there was no issue?


Provide us with a screenshot of the error/issue you're getting. 


How to take a screenshot on a Mac
How to take a screenshot on an Iphone/Ipad
How to take a screenshot on Windows

How to take a screenshot on Android


If you're having connection difficulties provide us with your IP Address and traceroute result screenshot.

Because the owner is the most experienced user with the website/emails, if you think or have an idea what caused the issue please share it with us.
A couple of things you might want to check before raising a ticket:
If your emails or website stopped working:


Check if your domain/hosting is not flagged as expired in billing/Client's Area.
Check if your IP is blocked on the server firewall by going to (Billing/Client's Area) the top menu optio 'Manage Firewall' > 'Firewall Manager' > Unblock IP, type your IP and click "Check IP Block".

If your website is not loading properly:

Check the error_log file for recent errors within the location of your website files.