Search Knowledge Base by Keyword
How To Renew Domain Name Registration
First, login to your billing account through the Client Area from the links below.
UKHost4u: https://www.ukhost4u.com/billing/clientarea.php
North Hosts: https://nh.ukhost4u.com/clientarea/clientarea.php
AUHost4u: https://billing.auhost4u.com/clientarea.php
Once logged in to the Billing Area, click on "Domains" tab to see the domain names under your account.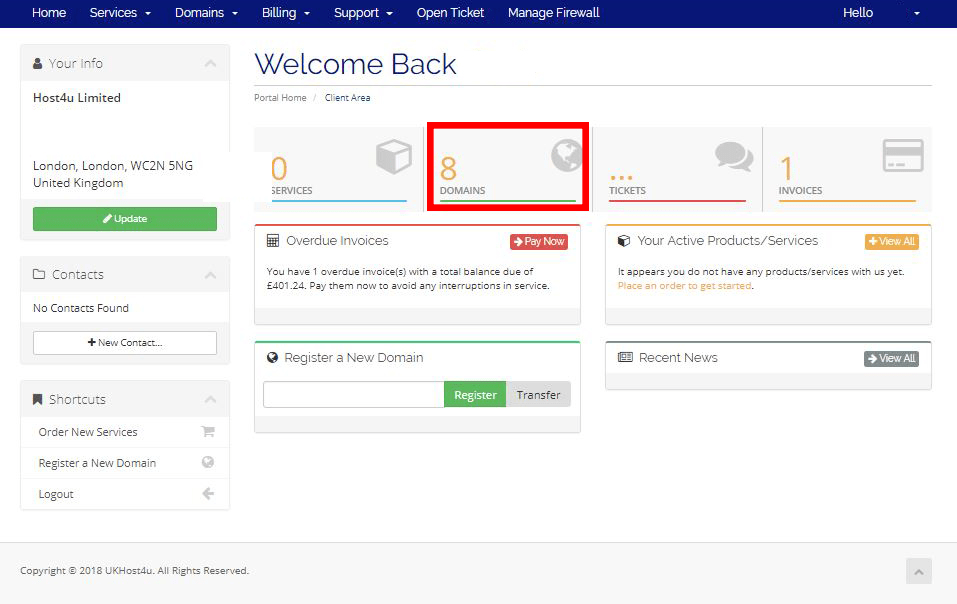 Within the Domains page, you can see the domain names that are registered under your account.
For this one, we will be renewing the domain name "ukhost4u.com". To continue on the renewal process, click on the drop down menu as seen on the images below and choose "Manage Domain".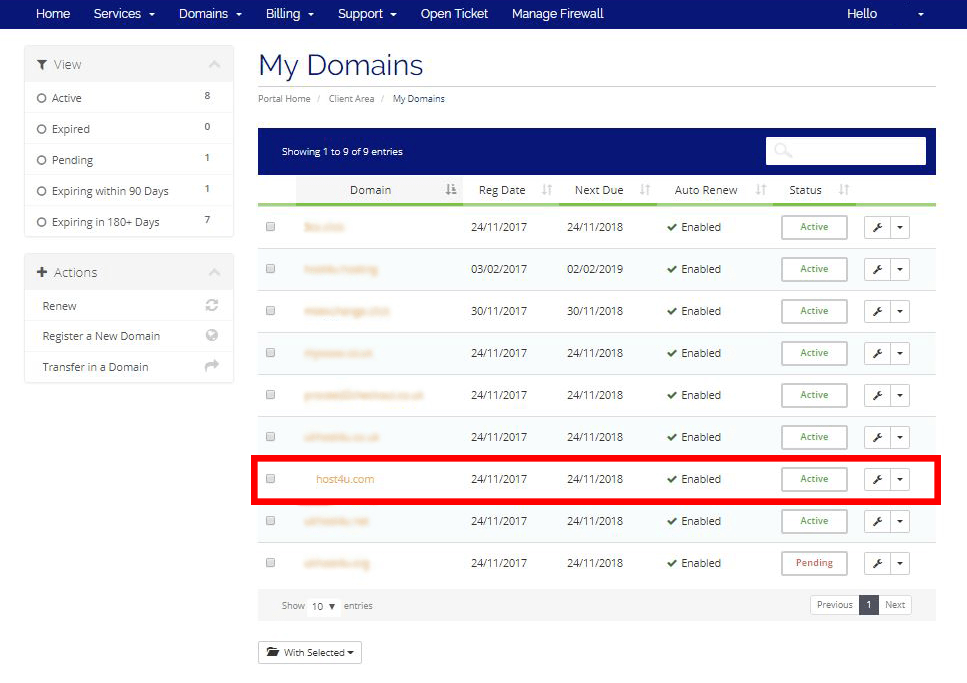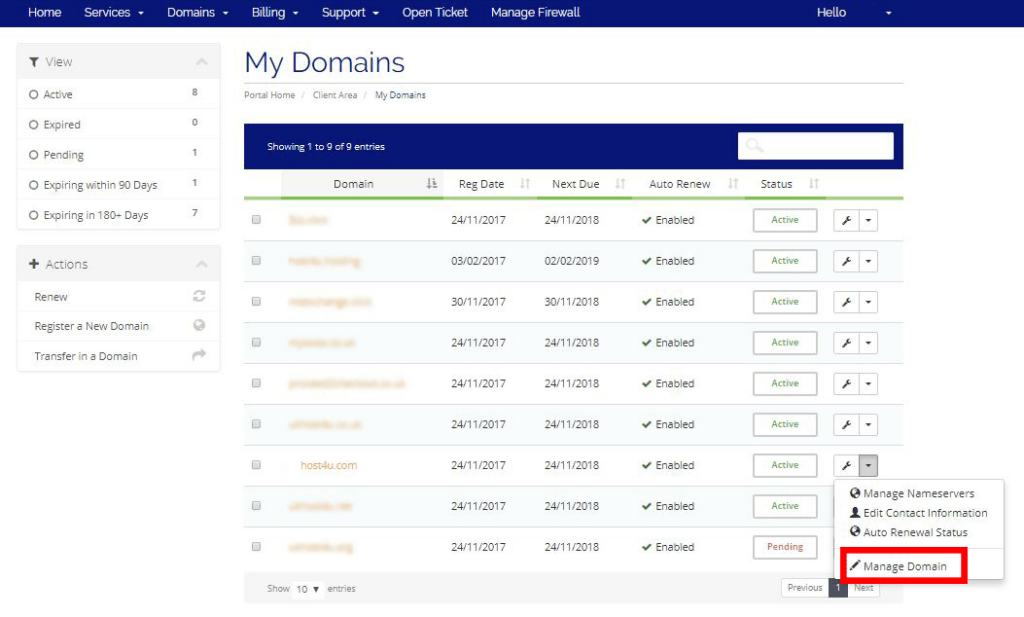 Inside the "Manage Domain" screen, you will be given an option to renew your domain registration.