Search Knowledge Base by Keyword
How to Set Up an Email Account on Thunderbird
Thunderbird is a popular email client developed by Mozilla, the company behind the Firefox browser. Let's look at how to set up an email account on Thunderbird.
First, open the Thunderbird application.
Now go to the Accounts section, and click Set up an account for: Email.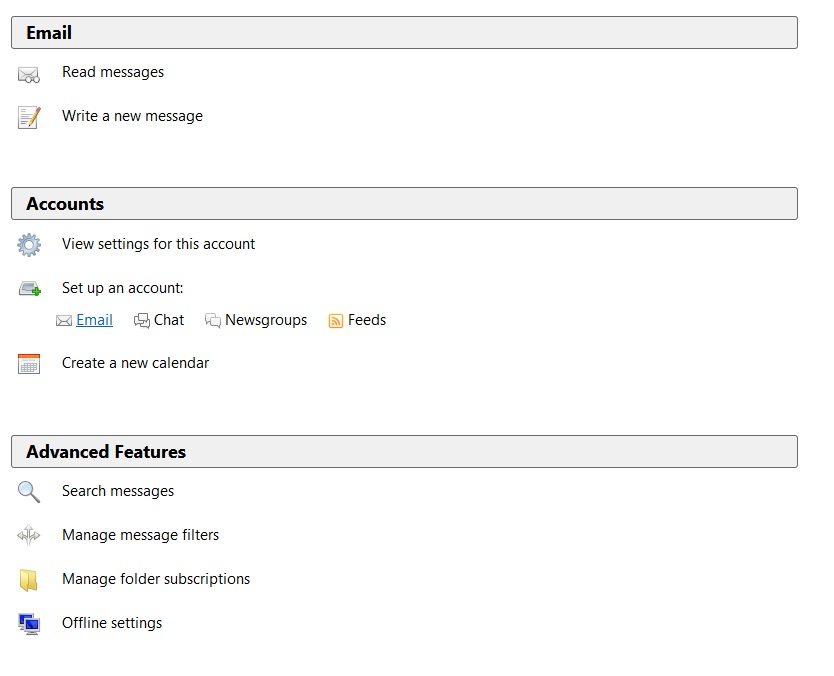 Next, enter the email address and password for your email account.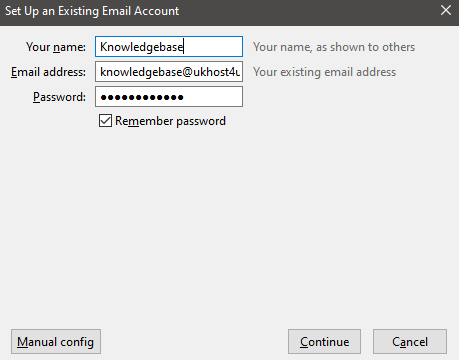 Click Continue, and Thunderbird will then add the email account!
Manual Configuration
You may however need to manually enter the server settings for the email account.
Note: If you're unsure of this information, you can find it in cPanel by going to Email Accounts and clicking Connect Devices beside the email address.
Click Manual Config to bring up the manual configuration options.
Now fill in the server and account information.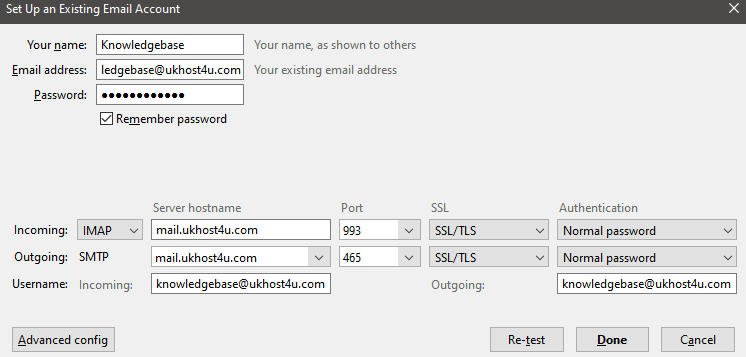 If the details are correct, click Done to finish adding the email account to Thunderbird!