Search Knowledge Base by Keyword
How to Unblock your IP Address in the Client Area
From time to time you may end up getting blocked on the firewall of a cPanel server for your hosting plan. If this happens you'll see a message informing you of the firewall block when you attempt to visit your website or the server. You can unblock your own IP address in the Client Area, if it is blocked.
First, login to the Client Area.
Now navigate to Manage Firewall.

You'll now be shown your IP address and the option to check any IP address against the firewall, and remove any blocks that may be in place.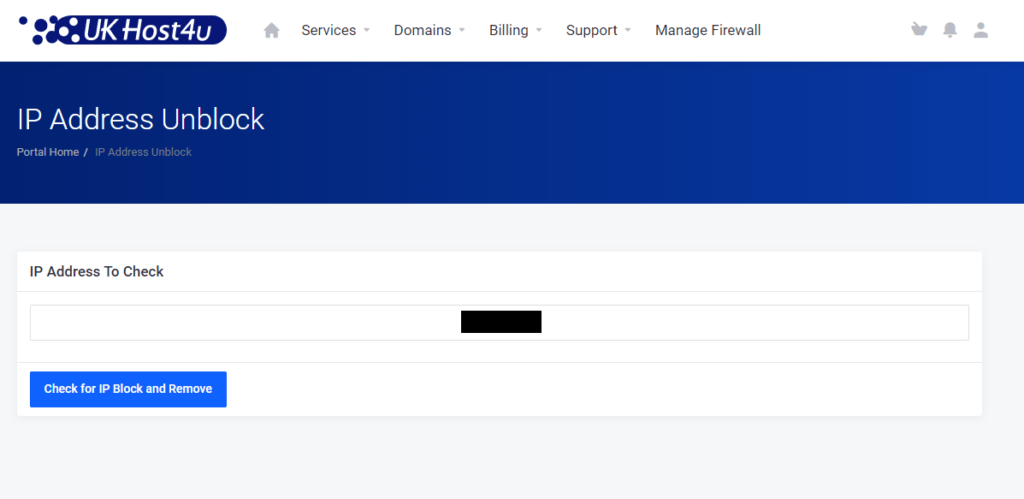 First check the IP address then click Check for IP Block and Remove.
If there are no server blocks, the Client Area will provide you with a relevant message.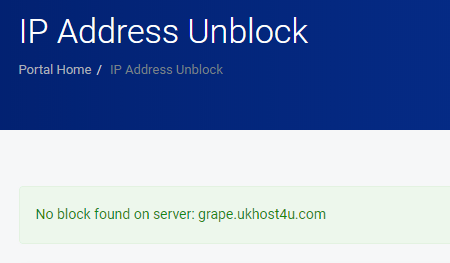 If your IP address was blocked, the Client Area will give you the reason for the block, and will then remove the IP block.