Search Knowledge Base by Keyword
How to Set Up a Direct Debit on Your Billing Account
Setting up a direct debit allows you to automatically pay your hosting invoices and take the worry out of your billing. Direct Debits are handled with the GoCardless system.
First, login to the Client Area.
Next, navigate to Billing > Manage Direct Debit (GoCardless).
You'll now be taken to the Direct Debit management page where you can set up a direct debit for your billing account.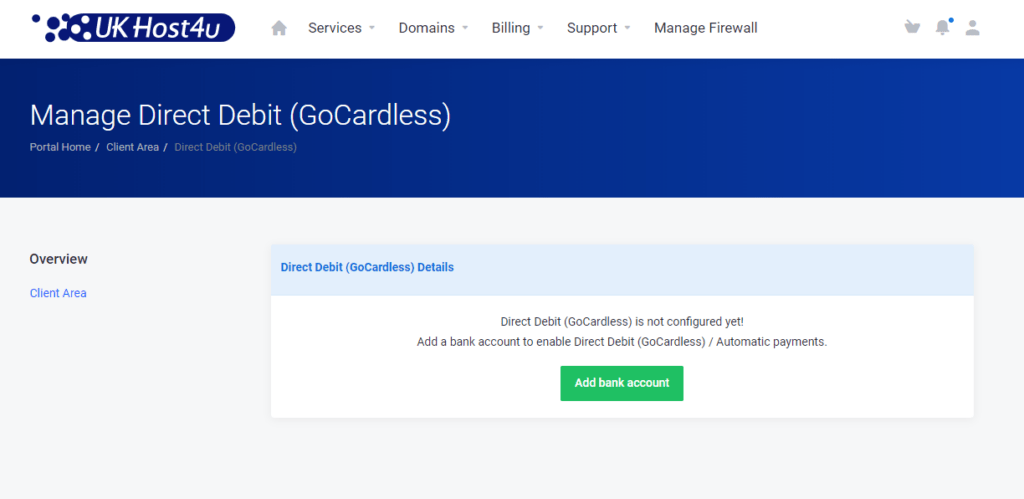 To configure a Direct Debit, click Add bank account.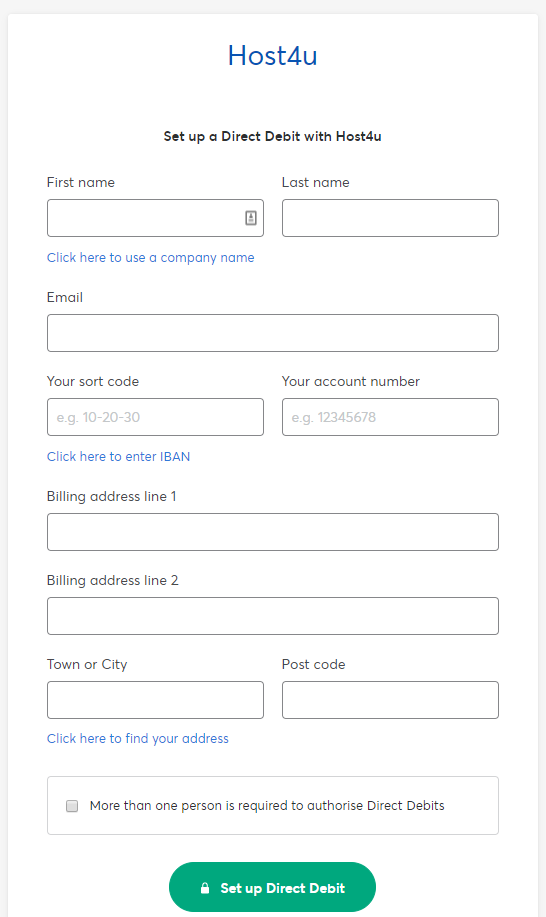 On this screen, enter your bank account details to use with the Direct Debit.
Finally, click Set up Direct Debit to finish setting up the Direct Debit.