Plesk 12.5 Review – What is Plesk and What does it do.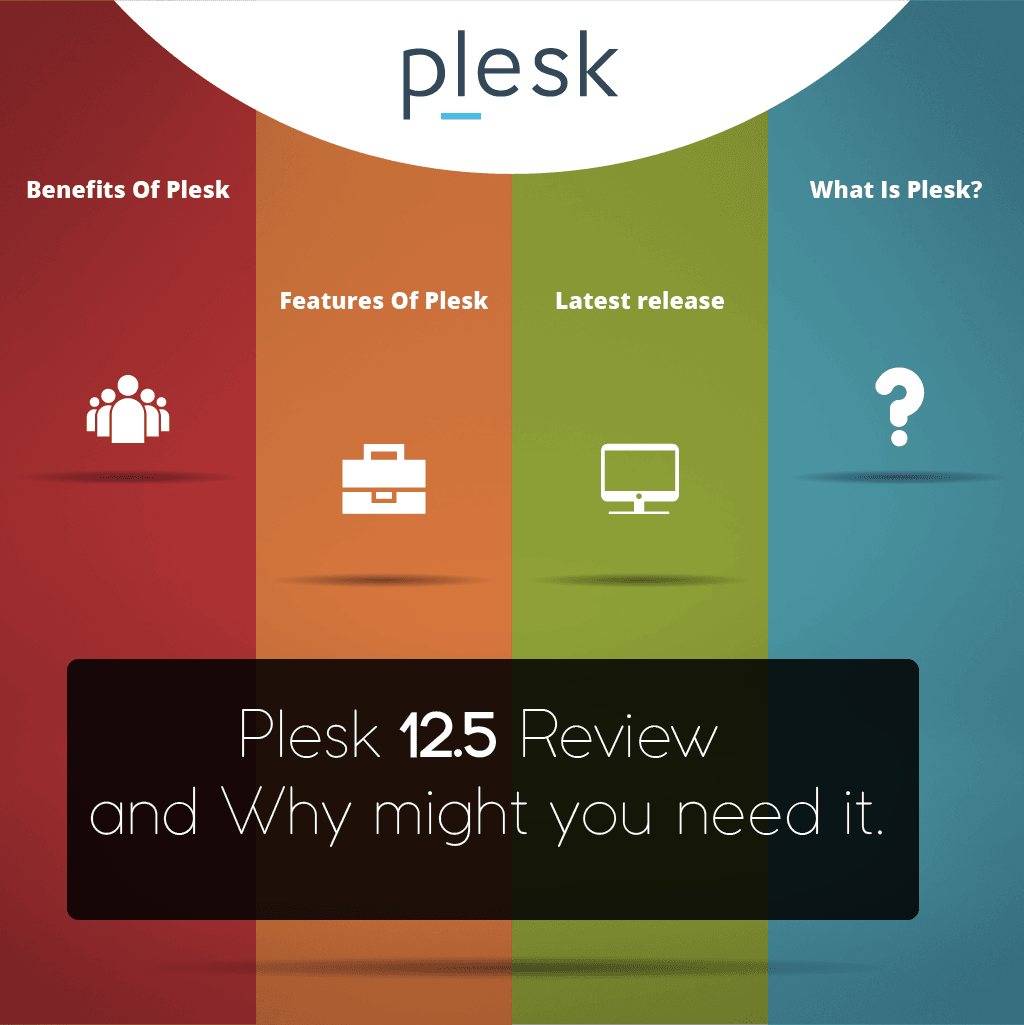 Plesk 12.5 Review and Why might you need it.
Introduction:
We are happy to announce that UkHost4u now offers the latest version of Plesk with all of our VPS and Dedicated Server products. Why is this important development a huge step forward? Well, Plesk runs on over 300,000 servers worldwide and has integrated solutions with over 2,500 service provider partners. These companies, who provide everything from financial services and e-commerce portals to security solutions, healthcare networks and web development services all rely on Plesk to manage their daily infrastructure maintenance, security and deployment needs.
By having such an expansive network that is linked with the largest cloud infrastructure players in the world, Plesk helps provide and maintain a best-in-class platform for this wide range of customers. Everyone from web professionals, developers, and small and medium businesses depend on Plesk to take care of things for them every day.
What is Plesk?
As a high-tech services provider, your focus is to provide valuable services to your customers. You want to be able to focus on the things you are good at. You want to be able to leave the nitty gritty of technical server management, cost streamlining, running instances, having backups, and account management to a dedicated system designed precisely for this purpose. In short, if you are tired of managing infrastructure and security when you want to focus on coding and improving your product or service offering, Plesk is the ideal solution.
Simply put, Plesk allows a server administrator to set up new websites, manage accounts and e-mail, and oversee DNS entries and other relevant networking data and specs through a web-based interface. It is a simple, intuitive control panel that any customer can easily use. The latest version of Plesk for Linux/Unix supports multiple platforms including Debian, Ubuntu, CentOS, Red Hat Linux and CloudLinux, meaning you have even less to worry about if you have a customized network setup or if you are unsure about compatibility.
Benefits of using Plesk:
Secure: It is not uncommon to have well-functioning websites that do not take security concerns into consideration. Such an approach can have huge negative consequences as your services continue to run and be exposed. An estimated 90% of web developers realize specific security concerns or loopholes in their application only after it is too late. Plesk will handle all security protocols and take necessary measures for you, automatically.
Build: Plesk's easy to use intuitive interface provides an environment for web professionals to code directly in. This allows developers and designers to focus on their business and develop web apps and sites that scale in the cloud.
Manage your WebOps: In the past, a team of tech specialists was needed to ensure that everything worked together throughout the running and deployment of any given web application. This meant that you had to have someone dedicated to ensuring that everything from the deployment, running, maintenance and security, as well as patching and repairing of your app or system in order for it to run smoothly and successfully.
However, with the progress of time, these tasks have become more and more automated, to the point where you do not need the same expensive technical resources you needed a few years ago. You can introduce significant cost-savings and off-load WebOps management to Plesk, which will take care of all of the above-mentioned tasks and processes directly.
Features in a nutshell:
Here are some of the features in Plesk 12.5, which is the latest version on offer by UkHost4u:
Intuitive interface: No need for the installation of multiple components. Plesk ships with one single component that provides access to everyone you want to include in your system loop. All you have to do is set access privileges and you're set. From the end user to the developer to the back-end admin, across all devices, you will all have a single easy-to-use interface.
The interface has retina support, supports all major browsers, and provides role-based user access.
Mobility: Responsive design, mobile apps for iOS, Android and Windows phone, native support for over 26 languages, and support for many additional community languages means you can take Plesk on the go, and can deploy over a large (and growing) number of geographical locations.
Skins & Customizations: Customizable skins are available. You can easily create your own skins, and re-brand the UI to your needs!
In addition to being able to customize the look of your Plesk instance, you can also integrate it to work with existing systems that may already be a part of your infrastructure environment. For example, you can integrate your billing system, an internal CRM, or an internal helpdesk system with the ready-to-use Plesk environment. Currently these options include XML RPC API, CLI API, and powerful SDKs. And you can even create your own Plesk extensions!
What's new in the latest release?
The goal of this release is to make Plesk a better, more reliable, and more secure tool for both Web hosts and website owners. It offers improved database management, support for in-place upgrades to major releases of Debian, and other improvements.
Added support for multiple versions of PHP: With Plesk installer, you can enjoy out-of-the-box integration with the most common versions of PHP, software which powers millions of web pages worldwide.
Task scheduling: Add an additional layer of automation by configuring the time and date at which you want specific commands or tasks to run. Free yourself up from low level work by handing over execution to Plesk!
Interface improvements: A major interface update complete with a new UI theme and fully responsive design reflects the change of the Plesk brand's association with Parallels. Improve usability and navigation, ease of use on mobiles, restricted access by authenticated users and bookmarking features have also been worked into the new release. A convenient auto-login feature which grants access from restricted external resources after initial authentication adds convenience to customers who want to log in from their own hosting panel.
Improved database management and issue resolution: Set roles and permissions, check database integrity, move databases between subscriptions, calculate disk space per database and know exactly which database is associated with which website using the Plesk interface.
Finally, with multi-language support, WordPress toolkits, improved backups, upgraded extensions, and detailed web statistics, Plesk 12.5 has a level of power and customizability never seen before and we are very satisfied with the service.
One important note is that, as mentioned above, Plesk has moved from Parallels, which means it will be less bound to conform to strict rules and development regulations. You can expect Plesk to quickly and efficiently evolve, and we are excited about new changes that we see coming on the horizon!
***
With such a powerful offering that takes care of your end-to-end needs in the areas of WebOps, customization, server management and network admin, Plesk is truly a one-in-all solution that an increasing number of high tech players are adopting at a rapid pace.
Because it is the only viable control panel for Windows hosting with the anywhere near the same range of features, this product offering is second to none for any web service provider keen on implementing the latest and most sound control panel there is. Contact us here for a personalized consultation on how you can benefit from Plesk 12.5, and how you can benefit from its quick and easy deployment that allows you to focus more on your core business while leaving the rest to Plesk.