How Much Does Website Hosting Cost? Average Costs in the UK
You may have realized and found that across the web hosting costs can vary wildly, from a few pounds to hundreds. This may be affected by the server's location. So what about the UK?
We'll try to go through the important requirements you'll need to look before starting with a provider and what are the average costs for shared hosting, VPS hosting and Dedicated hosting in the UK.
Hopefully this will give you a good idea of the website hosting costs you can expect according to your requirements.
What's Website Hosting?
A web host is how and where your website lives. The way this works is your domain name gets assigned to a web hosting package which is actually server space. This server is owned by a hosting company who manages the service for you.
In other words, your web host provides your web hosting.
It's important not to mix the two up, so here's a distinction between the two:
A web host is a business that provides the technologies and services needed for your website to be viewed on the Internet.
Web hosting refers to the product of hosting itself, which is essentially rented space on a server in return for a monthly or annual fee.
How to evaluate your requirements?
What to look for in a Web Hosting Provider?
Before even looking at the website hosting costs offered by a provider, you'll need to consider a few important points.
Uptime
Uptime should be critical in your decision. It is a matter of reliability and your website being available for your customers. No host can guarantee 100% uptime because you cannot guarantee the unforeseen; however, an uptime of 99% is typical.
24/7 Support
Good hosting runs like clockwork, but there'll be times when you need to ask for a little help. A web host who is willing to pick up the phone and answer emails and support tickets quickly will be invaluable to your business.
cPanel Control Panel
cPanel puts everything you need to manage your website in one place. You may only need to use it once or twice a month, but when you do, you'll be glad to have it because you can manage your files, email and domains easily using shortcuts.
Free Backups
Although many web hosts run backups as a standard, some don't provide the service free of charge. Backups are important because they can restore your website back to a previous version should anything go wrong.
One-Click Install
Whether you plan on launching one website or a small series of them, one-click install is useful because it enables you to install a CMS like WordPress without having to create any databases yourself. The process is automated.
Scalability
When we say scalability, we are referring to your ability to upgrade and downgrade your hosting plan to suit your requirements. Your requirements could change at any time, so it's quite useful if your web host will play ball.
How to know which solution is best for you?
Well, now you know which features to look into to decide which provider is best.
You may wonder which product or service will be the best fit for your requirements? Should you choose to go for a virtual private server (VPS), a shared web hosting account or complete dedicated server?
Dedicated hosting gives you exclusive access to a single server for your website. This is the most powerful type of hosting because you get full access to the server's RAM, CPU and storage without the resources being split (as with a VPS which we'll cover shortly). For websites or applications that will require a lot of resources, this is the best choice.
VPS hosting also utilises a server; however, the server's resources are split to create a number of virtual private servers. In other words, it is one physical server that functions like several separate servers. The server uses software (a hypervisor) that gives each website its own private space which has its own resources. This is reserved just for you with guaranteed minimum resources. For smaller sites, VPS hosting is really all you need.
Find here 9 things you can do with a VPS.
It's easy to describe what shared hosting is with a comparison to VPS hosting. Whereas VPS hosting gives you your own virtual space with your own resources, with shared hosting your domain is not the only one in your virtual compartment. It means you have to share your resources like CPU, RAM, and storage with other website owners using that same server. The upside to this is cost-shared hosting is cheap.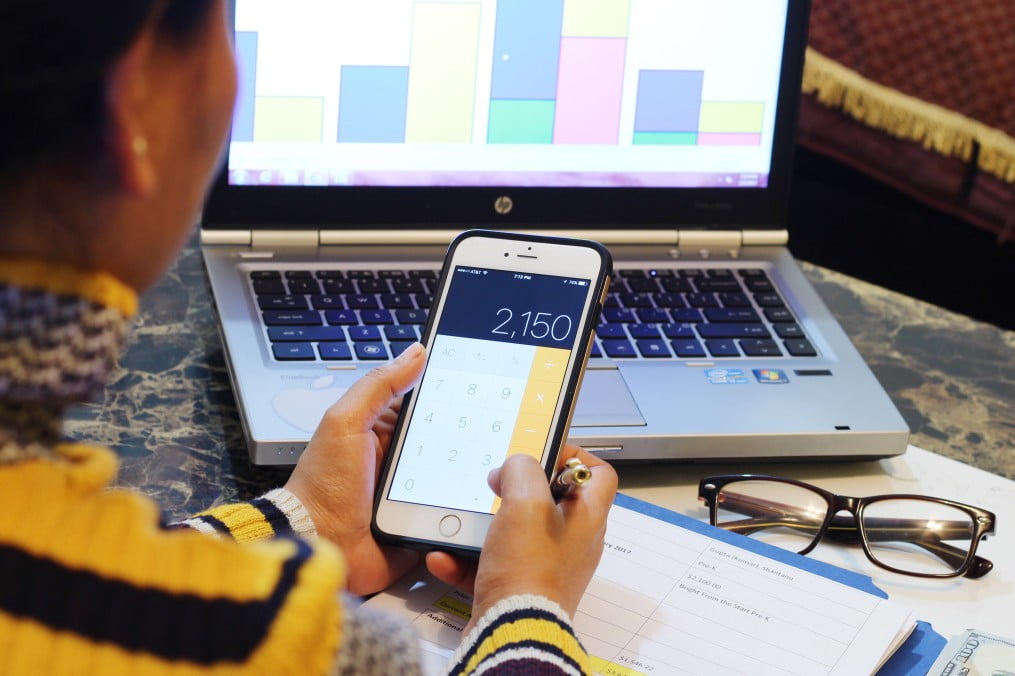 What are the average Web Hosting costs in the UK?
In the UK, you'll find relatively cheap and affordable web hosting offers. The various offers you'll find will depends of the types of hosting you're looking for.
Let's go through the average website hosting costs you should expect for you or your business.
What are the average costs of Shared Hosting?
Well, you'll very affordable offers on the market, starting from $0.00 to £10.00 per.
If you wish to host a single website to support your business and increase its visibility, then basic plans between £1 and £5 per month should be more than enough.
However if you're looking to host multiple websites, then £10 to £15 per month is the overall average.
Now, some web hosting providers will offer you Free Hosting which can be very attractive, but make sure to check the features and specs of such. This would be a great choice if you aren't sure about starting a website or just want to give it a try.
At UKHost4u, we also provide Free Hosting. However we've decided to offer it with every domain registration and transfer. All the standard features are included: cPanel, databases, emails and more. All that is included for the life of your domain, meaning that we will never cancel or stop your free hosting account.
What are the average costs of VPS Hosting?
If having your own private space and private resources for one or more websites is a necessity, then heading for VPS hosting might be the right course of action for you.
In the average costs analyses, you'll need to keep in mind there's a slight difference between Managed and Unmanaged VPS Hosting. You can also choose to have a control panel or not.
A) Unmanaged VPS Hosting
Unmanaged VPS hosting may varies between £5 and £10 per month for the smaller resources required, while higher grade unmanaged VPS will be offered around £30 per month.
B) Managed VPS Hosting
For managed VPS Hosting, the average price tends to be a bit higher as you will get a 100% worry-free hosting experience where your hosting provider will take care of the server admin work for you. This is why we found managed VPS for £70 per month on average.
At UKHost4u we offer you the choice to craft the solution that fits your needs. In other words, you can select your level of support from standard to enterprise grade, select your control panel, Operating system and much more. Visit our VPS page here.
What are the average costs of Dedicated Hosting?
A) Unmanaged Dedicated Hosting
Hosting providers can offer affordable yet powerful solution through unmanaged dedicated hosting. That said, you'll need to have some technical knowledge to handle your server's management and maintenance by yourself. You'll find dedicated servers on average starting around £80 per month.
B) Managed Dedicated Hosting
For a fully managed around the clock, software, network and hardware, dedicated hosting plan, you'll find offers averaging around £120 per month. That would usually cover starting costs, and depending on the resources required your monthly or annual fee can vary.
With UKHost4u you can build your own server and select the level of support you need. Visit our Dedicated Server page today.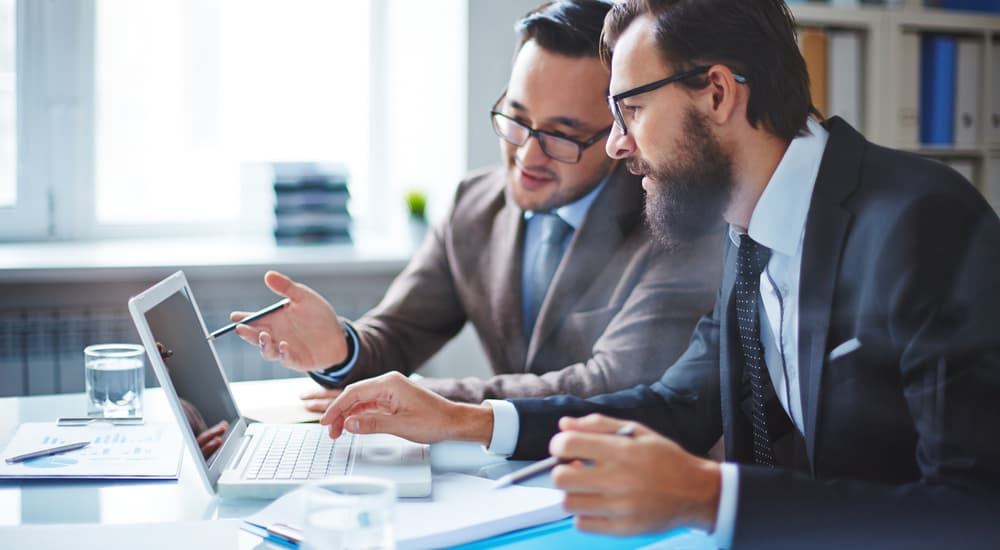 How to minimize your Web Hosting costs?
According to your requirements, website hosting costs can be very affordable especially now with the high competition of its industry.
And they are few things you can try and check in order to minimize your hosting costs. As such, you can:
1. Contact the Sales Team directly
You can contact the Sales team either using their live chat (if any) or by email and see if they have any special promotions or custom deals they can offer you, to lower the overall costs.
2. Compare billing cycles
When raising an order, you may be invited to select your billing cycle: monthly, annually and even sometimes triennially.
Often you may benefit from great and heavy discounts with longer billing cycles.
For example, we, at UKHost4u offer you 3 years of shared hosting for the price of two.
3. Look out for voucher and discount codes
Many hosting companies have scattered voucher providers with coupons, and special discounts. Have a look to see if any vouchers could be of interest for your hosting needs.
---
To Conclude
We hope this article has given you the insights you were looking for. Of course, the average website hosting costs data we have provided here are purely informative. You may find cheaper and more expensive providers for the same services.
But always remember to compare the features included and the level of service offered by the hosting provider.
Check all our offers on our UK hosted servers. If you have any questions or need our assistance, feel free to contact our 24/7 super friendly team by live chat or by raising a ticket request.