How can I Connect to FTP using WinSCP?
WinSCP is one of the oldest and most popular free FTP clients available for Microsoft Windows. Let's look at connecting to FTP with WinSCP.
You can download the WinSCP application here.
First, open the WinSCP application.
After opening WinSCP you'll be prompted to enter your connection details for the FTP accounts.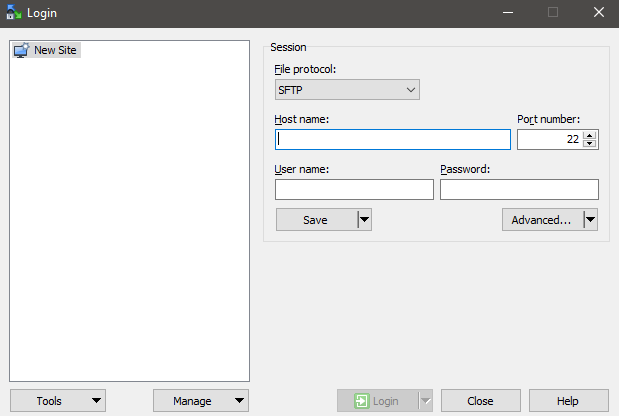 Now fill in your FTP account details and click Login to start connecting to the FTP account.
Note: If you're unsure of these details, you can find them in cPanel by going to FTP Accounts and clicking Configure FTP Client.
If you've connected successfully, you'll see the file hierarchy of your hosting account.