Search Knowledge Base by Keyword
How to check SSL status in cPanel
SSL stands for Secure Socket Layer. It has protocols which help in creating an encrypted connection between the client and the server. It helps to prevent eavesdropping and attacks.
Users use SSL to make their website secured with SSL.  cPanel allows the user to install SSL certificate. Also, cPanel provides the access to check SSL status.
Below are the steps to check SSL status in cPanel –
Login to cPanel
Go to SSL/TLS Status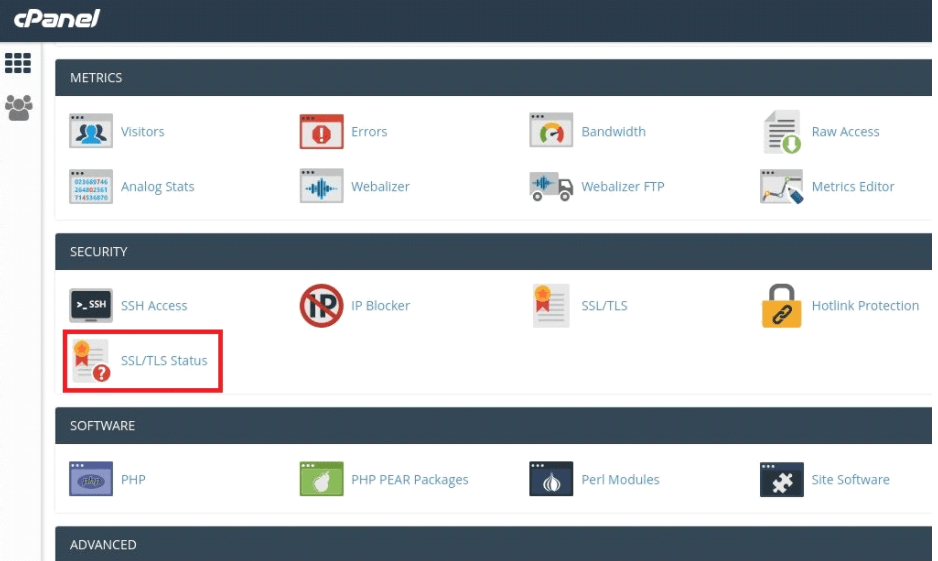 This UI will show the list of domains and the installed certificates. It will show all domains, sub-domains, add on domains etc. There will be symbolic reference of certificate. Lock Like symbols are shown for the installed certificates.
If it shows one lock, then it is a self signed certificate
If it shows multiple locks, then it is a certificate from trusted authority
Third column on page describes the type of certification. Please refer below screenshot for more clarification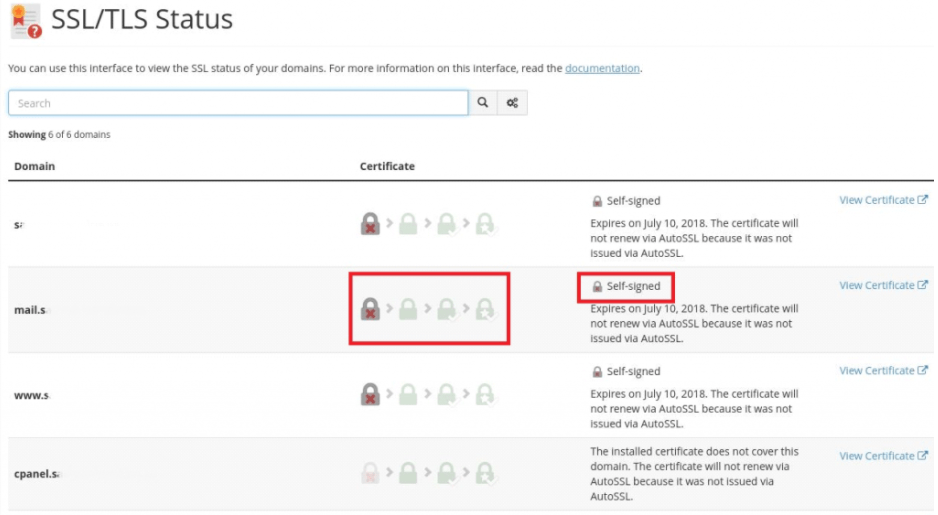 User can also access the certificate by clicking on the link "View Certificate"