How to Install an SSL Certificate on a Domain in cPanel
0 out Of 5 Stars
| | | |
| --- | --- | --- |
| 5 Stars | | 0% |
| 4 Stars | | 0% |
| 3 Stars | | 0% |
| 2 Stars | | 0% |
| 1 Stars | | 0% |
SSL certificates are used to provide a secure connection between an internet user's web browser, and the web server that's hosting the website. SSL certificates are what provides the 'S', or secured, part of a HTTPS connection that you'll see in many URLs. Let's look at installing an SSL certificate on a domain in cPanel.
First, login to cPanel control panel.
Now navigate to SSL/TLS in the Security section.

Next, click Manage SSL Sites.

You'll now see a list of the websites on your hosting plan, as well as details about any SSL certificates they may have installed.
Installing an SSL certificate
To install an SSL certificate on a domain name, scroll down to the Install an SSL Website section.
First, choose the domain to install the certificate on, then copy over the details for the CSR and private key.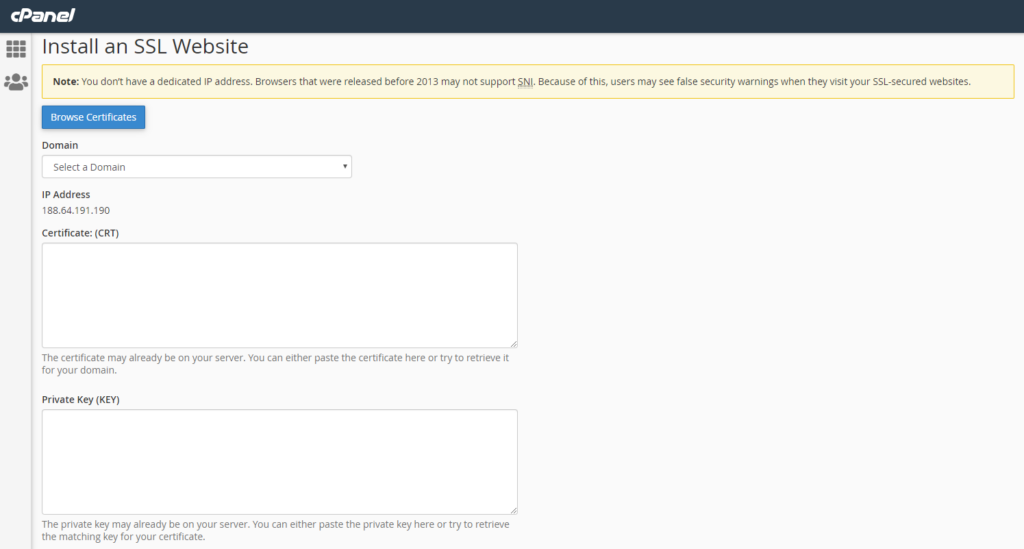 If you have details on the CA Bundle, enter them too.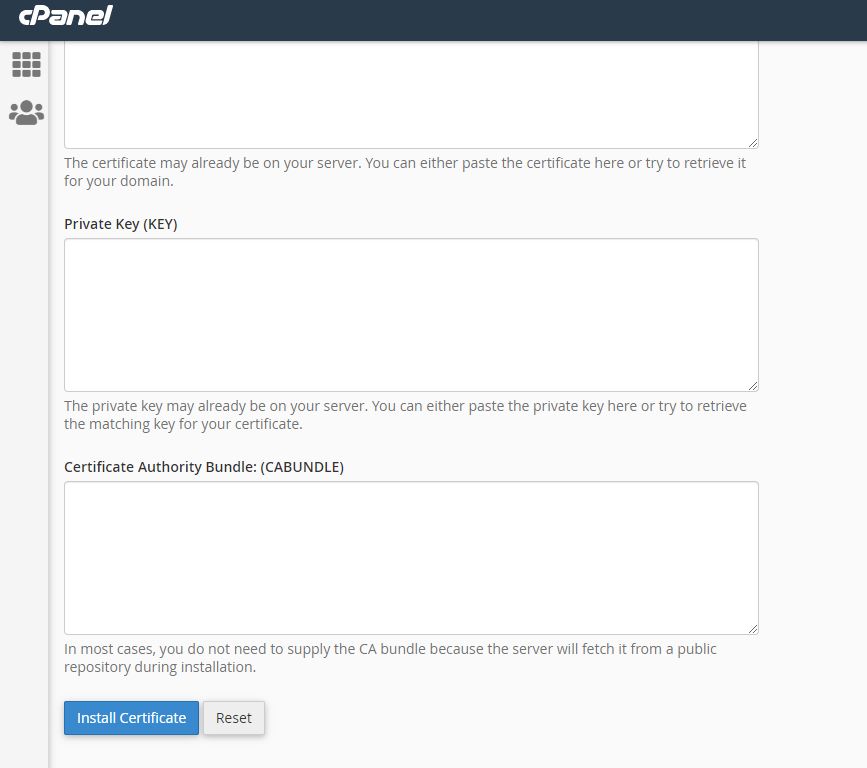 Finally click Install Certificate to finish installing the SSL certificate on your domain.
Was this article helpful?
0 out Of 5 Stars
| | | |
| --- | --- | --- |
| 5 Stars | | 0% |
| 4 Stars | | 0% |
| 3 Stars | | 0% |
| 2 Stars | | 0% |
| 1 Stars | | 0% |