Search Knowledge Base by Keyword
How to navigate across your environment groups?
Navigate efficiently across environment groups
To make your work more efficient and easier to manage, you should definitely consider organising your environments into groups or subgroups.
You can do so by assigning special Tags to each environments. These tags will be used to filter and display the selected tags on your dashboard.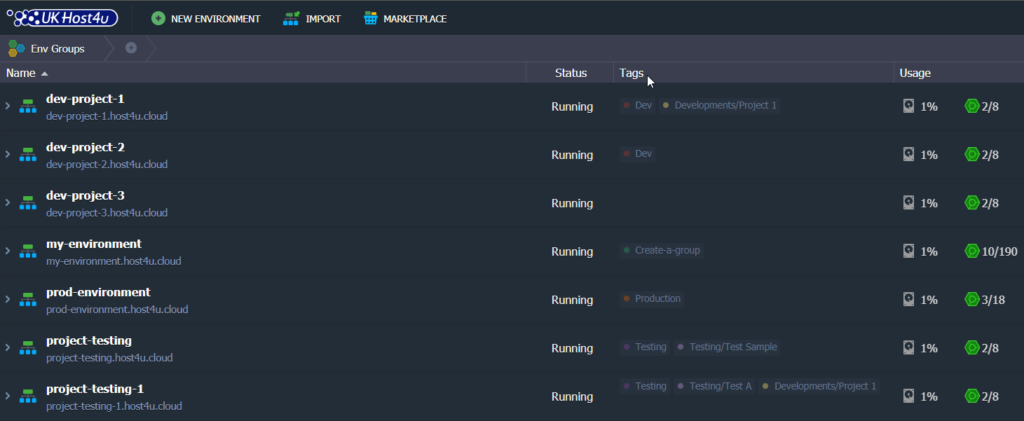 To navigate between environment groups you can use the:
How to navigate via the Tags
Directly within the Tags column lists, you can view for each environment all the groups or subgroups they belong to.

Now if you click on a particular tag the dashboard will automatically sort your environments with the selected tag.

PLEASE NOTE: In the example above, the tag is temporarily hidden from the Tags column as you are inside already.
How to open a subgroup?
If you need to select a subgroup, simply click on the triangle icon next to your environment group's name and expand the subgroups list within the navigation panel.
Click on the string with such child group to open it.
In order to cancel filtering and return back to the overall list of available environments, click on Env Groups or the the Parent Group.

How to navigate via the Env Groups Panel
Navigating across your environments' groups and subgroups is quite easy:
1. Click on the triangle icon next to Env Groups menu to expand the selection.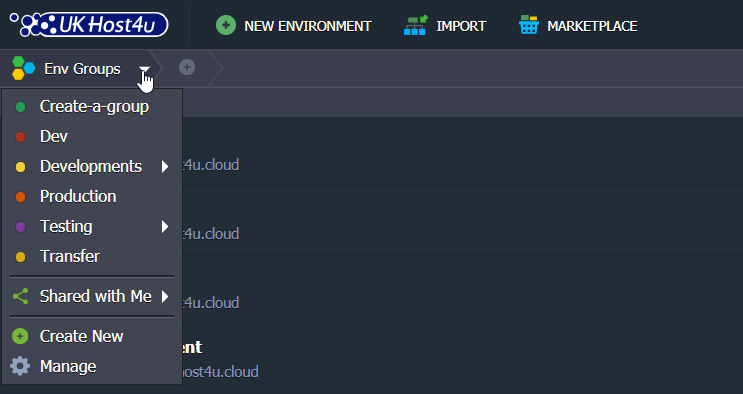 2. Select the group you want. This will apply the filter corresponding to the your environment's list.
3. If you're looking for a subgroup, simply hover over the Parent Group and select the subgroup you need.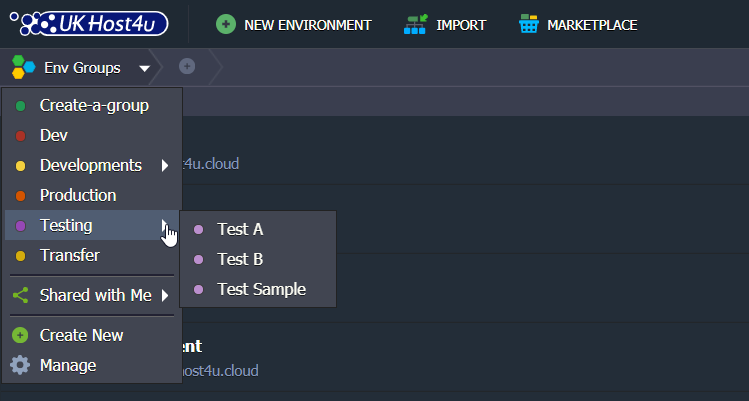 On top of selecting the groups you need to work on, you will find another option:
Shared with Me: select this option to access the list of environments shared with your account
PLEASE NOTE: When hovering over Shared with Me, you should be able to see the complete list of collaborators.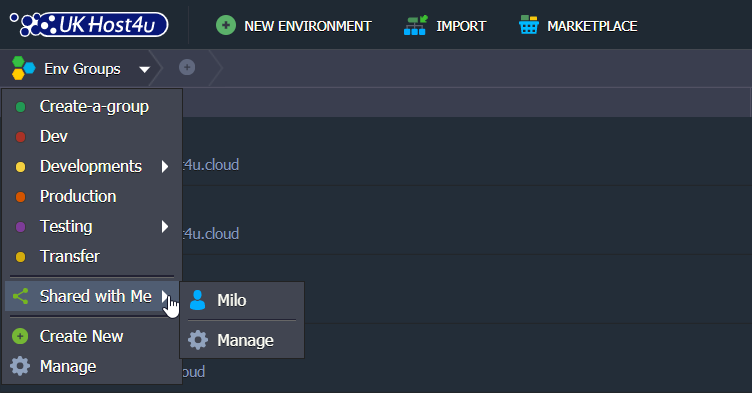 If you click on Manage within your Shared With Me section, your Account settings tab will be opened.
---
Now you know how to easily navigate between different environment groups. You can also check our additional articles to manage your groups within your dashboard.