Search Knowledge Base by Keyword
How To Create Your Environment Group
First of all, we can ask ourselves why we should create environment groups, or simply why would we need any.
Imagine you have several environments, for development, testing, or production purposes. In order to stay organized and efficient, creating an environment group becomes almost necessary to easily separate and categorize them.
Setting up your new environment group involves creating a special tag, that will be linked to the required environment and displayed accordingly in your Cloud Hosting dashboard. You can use any naming that would be convenient for you.
In this article, we will show you how to quickly create an environment group following the steps below:
1. Open your UKHost4u Cloud Solutions dashboard.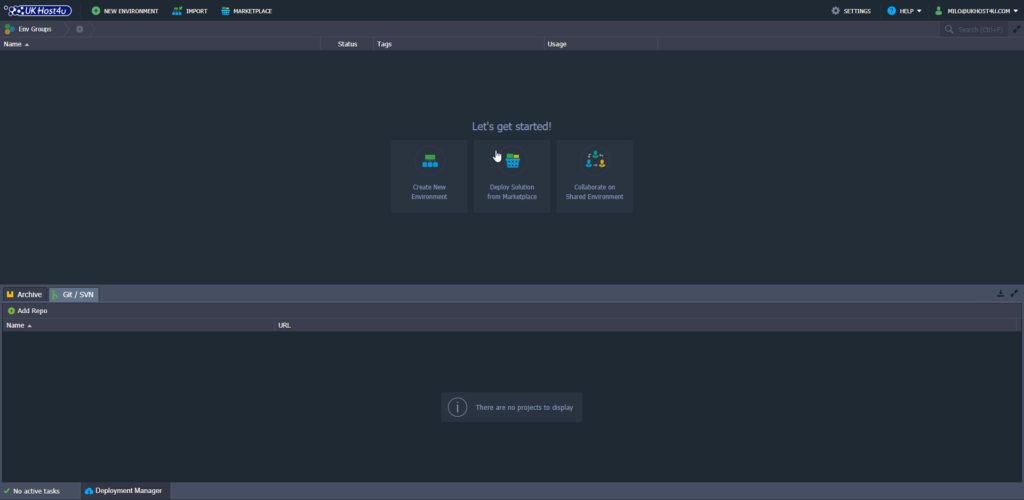 2. Locate the "+" (Create New) button on the top left of your dashboard next to the Env Groups panel.

PLEASE NOTE: You can also access the same panel option using the expandable Env Groups menu.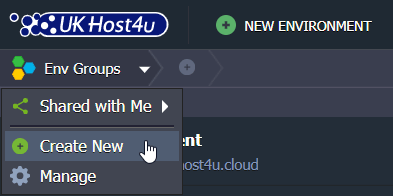 Select Manage and click on the Add button.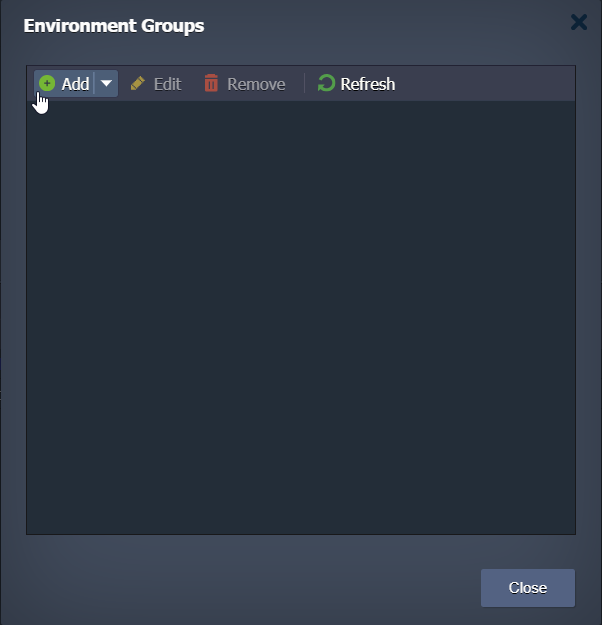 3. Once the Add Group dialog box is opened,
Specify the following data in order to create a new group:
Name – type a name for your group (any letters, numbers and special characters can be used including space)
Parent Group – optionally, specify nesting for the currently created group to be included in another one as a subgroup.
Environments – select environments that should belong to the group; however, they can be created empty and filled up with environments later on.
PLEASE NOTE: To enhance visual recognition of groups within the dashboard, you can assign different colors to each of them by clicking the circled button near the group name.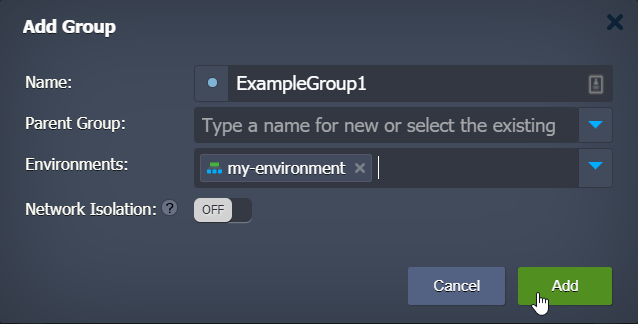 You can also choose the color for your environment group by clicking on the colored circle and selecting the color.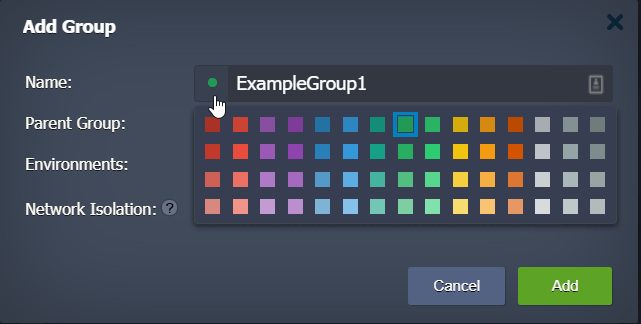 Once you are finished, click Add.
3. The newly created group will be automatically selected and displayed as a new element on the top of your Cloud Hosting Dashboard in the Env Groups navigation panel.
If you click on your environment's group, only environments tagged in this group will be shown correspondingly.

Next Steps
If you are more content to know how to manage, and organize your groups, feel free to have a look at:
Organize your environment groups
Manage your environment groups
Navigate across your environment groups
---
Don't forget our Support Team is available 24/7 to help you and answer all your questions.