How to Set Server Time Zone in WHM
First, login to WHM control panel.
Next, navigate to Server Time.
You'll now be presented with the server time zone, as well as a drop down menu for selecting the time zone.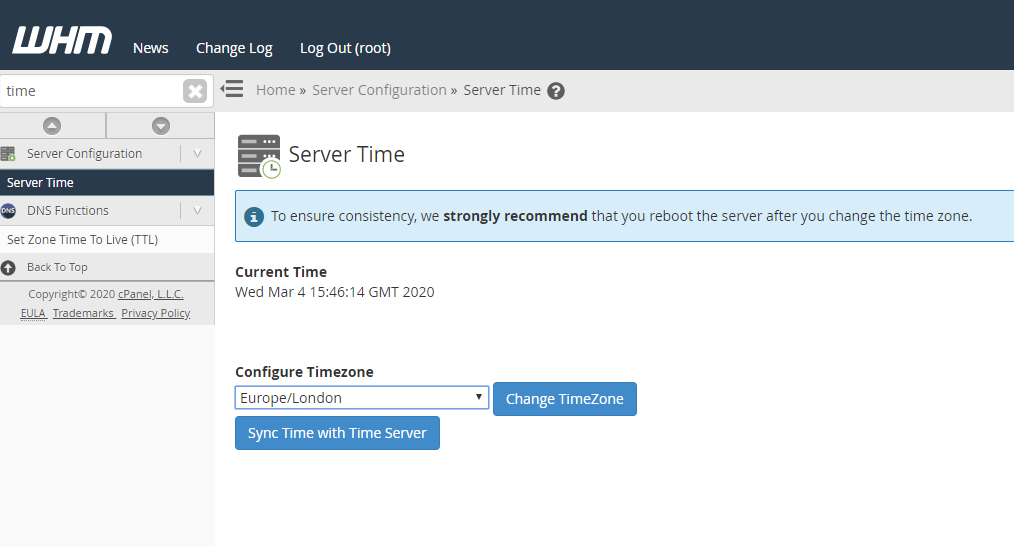 Simply choose the time zone you want to use from the drop down menu, then click Change TimeZone to apply the changes.
Note: If you want to sync the server time with the local time, click Sync Time with Time Server.