How to Whitelist an IP Address in WHM
Whitelisting an IP address is when the firewall adds an IP address to the allow list, meaning the firewall won't block the IP address for any reason. This can be necessary for providing access to the server over SSH, or to prevent IP blocks due to email issues.
First, login to the WHM control panel.
Next, navigate to ConfigServer Security & Firewall.
You'll now be presented with the firewall management screen.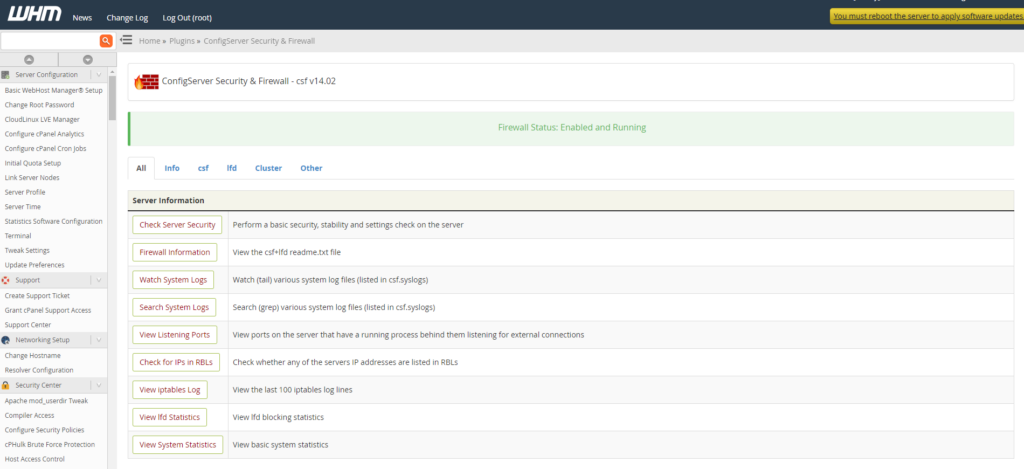 Now, scroll down to csf – Quick Actions, and enter the IP address to whitelist in the Quick Allow field.

Finally, click Quick Allow to finish adding the IP address to the firewall whitelist.