How to Set Up an Autoresponder in Plesk
Autoresponders allow you to set your email address to automatically reply to emails. This is often used when you are away from work, for example if you're on holiday or a business trip.
First, login to Plesk.
Now, navigate to the Mail tab.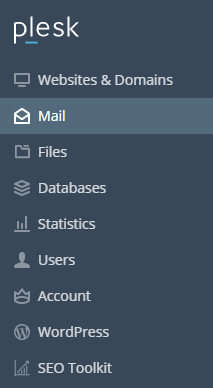 Next, click the email address you'd like to set the autoresponder on.
Click the Auto-Reply tab next.
You'll now be shown the management screen for your autoresponder.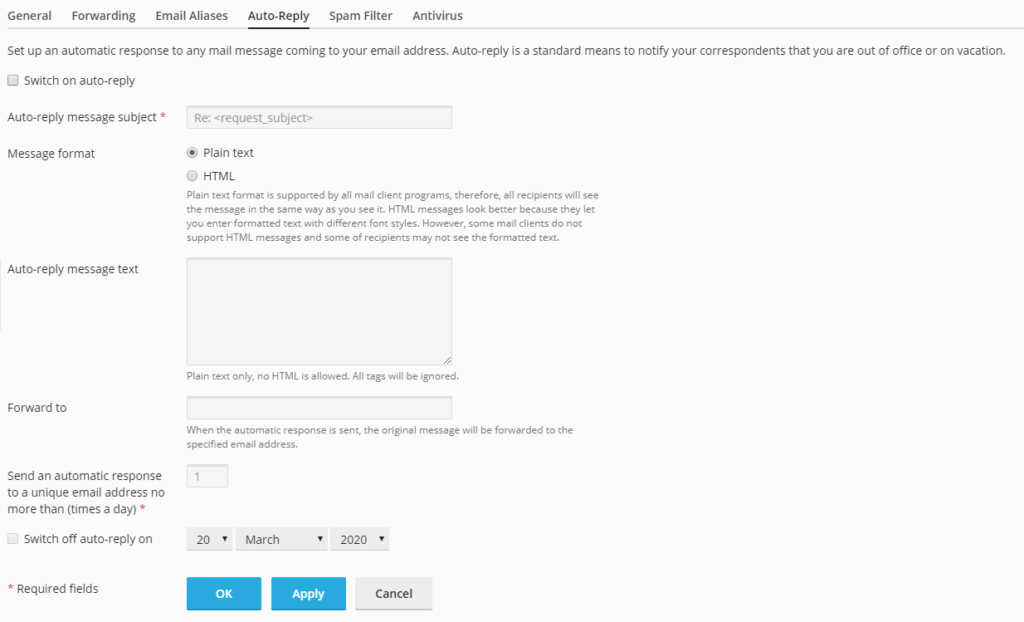 Make sure to tick the 'Switch on auto-reply' box, and you can then fill in the relevant details for your new autoresponder.
Finally, click Apply to finish setting up your autoresponder.