How to set up an email forwarder in Plesk
Email forwarders are when emails addressed to an email address are re-routed to a different email address. This process is referred to as forwarding – as the email is being forwarded from one address to another.
This is often used when you want to save yourself the hassle of checking multiple email address inboxes – as you can forward multiple email addresses to one inbox.
With Plesk, the process for setting up an email address forwarder is very similar to setting up an email address.
To setup an email forwarder, first login to the Plesk control panel.
Now click the Mail section on the left hand side.
Here you need to take the same steps to create an email account – if you're not sure of how to do that check out our knowledgebase guide.
After creating the email address, click on the email address and go to the Forwarding tab.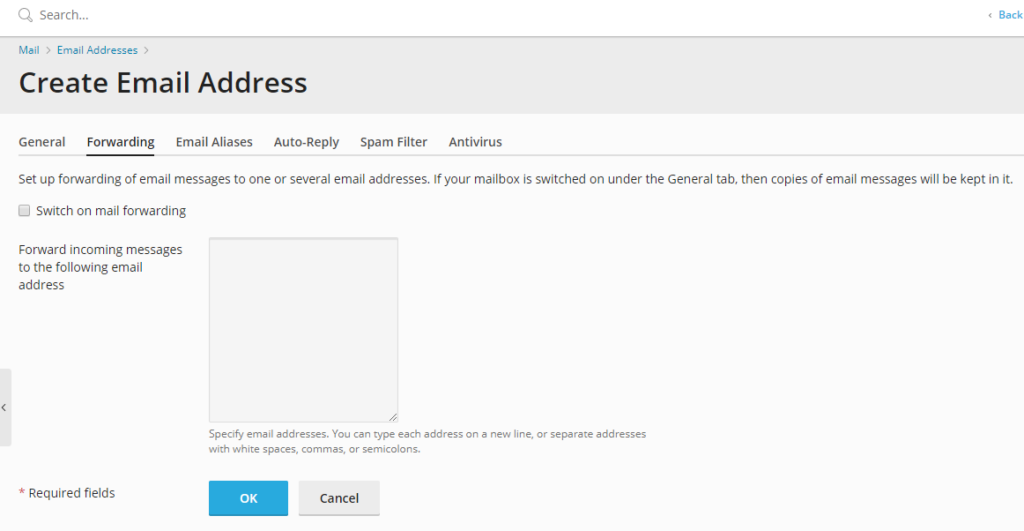 Now you need to click Switch on mail forwarding, and enter the email addresses you want this address to forward mail to.
Once you're finished, click OK to finish setting up the email forwarder.