Search Knowledge Base by Keyword
How To Upload Media In WordPress
WordPress allows you to upload videos and images through the administration dashboard, which you can then add to any post or page. Let's look at how to add media to WordPress.
1. Login to the WordPress administration dashboard.
2. Navigate to Media > Add New.

3. You will now be prompted to upload media files to WordPress from your local machine.

4. Either drag the media files into the window to upload it, or click Select Files to select the media files to upload from your computer.
Adding media to posts or pages
The WordPress editor also allows you to add media to posts or pages, without leaving the WordPress editor screen.
While editing the WordPress page or post, click the + icon to add a new block, then navigate to the common blocks section where you'll see the chocies of blocks you can add.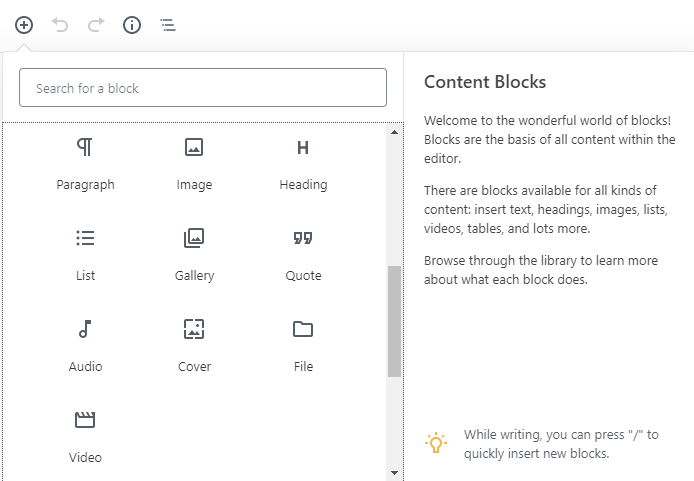 Just choose the type of media you want to add, and then the block will be added to the post or page.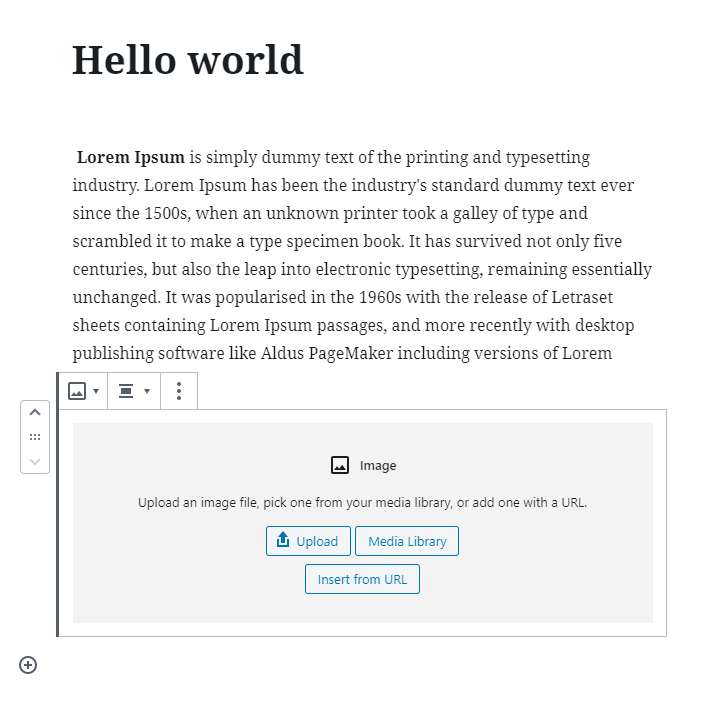 You can then select the media you'd like to add from your Media Library, insert the media from a URL, or upload it directly from your computer.