Search Knowledge Base by Keyword
Two-Factor Authentication
UKHost4u adds another security layer for your account by providing two-factor authentication a.k.a 2FA. When 2FA is enabled, you need to enter the code that is randomly generated in the authenticator application on your mobile to open your UKHost4u account, along with your user ID and password.
Here is a stepwise guide on the two-factor authentication function management;
Enable 2FA
Handle Recovery Codes
Disable 2FA
Enable 2FA
Follow the steps given below to secure your UKHost4u account with two-factor authentication;
1. At the top-right corner of the UKHost4u dashboard click on the Settings menu to open it.

2. In the opened prompt, click on the Account tab and then select the two-factor authentication icon.

To proceed, enter the required password in the displayed prompt.
3. Now, you need to associate your UKHost4u account with the google authenticator app on your smartphone. Launch the application on your mobile phone and enter the account by either scanning the shown QR code or manually entering the given data.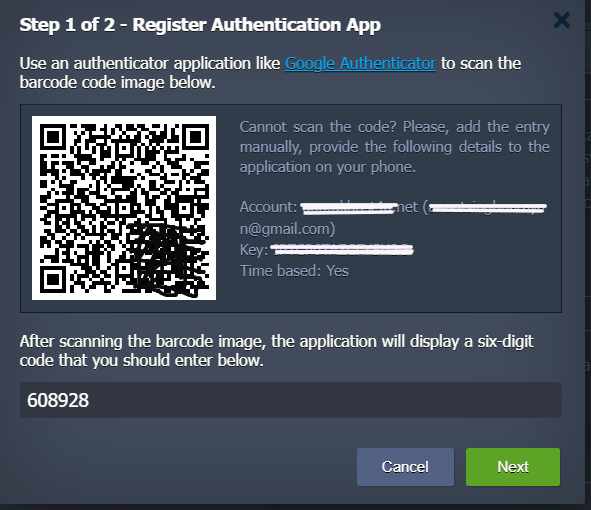 As a result, a six-digit code will appear on your screen which is refreshed automatically after every 30 seconds, enter it in the dashboard section and tap on the Next button to verify.

4. In the next step, you will come across the recovery codes that can be utilized as a one-time alternative to the authentication codes that are generated.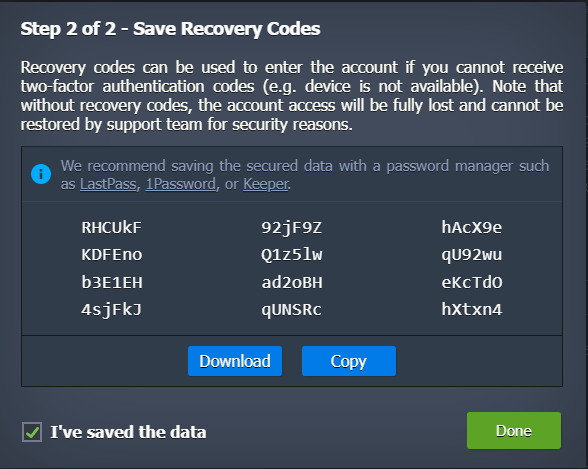 You need to select the 'I've saved data' checkbox so that you can shut this window by clicking on the 'Done' option.
5. Now, log into the account you need to enter the login details as usual and type a code from the authentication application on your phone.
Finally, your account is now secured from the two-factor authentication.
Handle Recovery Codes
The accounts that have already enabled 2FA can view or regenerate recovery codes:
1. Go to the Settings menu. From there click on the Account category and then tap on the View Recovery Codes tab.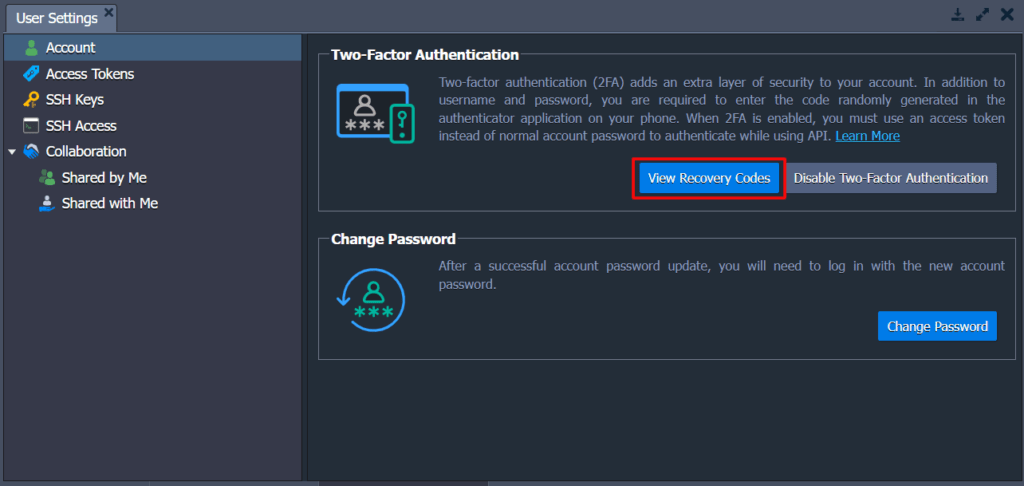 To continue, enter and confirm your account's password.
2. Here you will see the recent recovery codes and if required click on the Download/Copy button to do the same.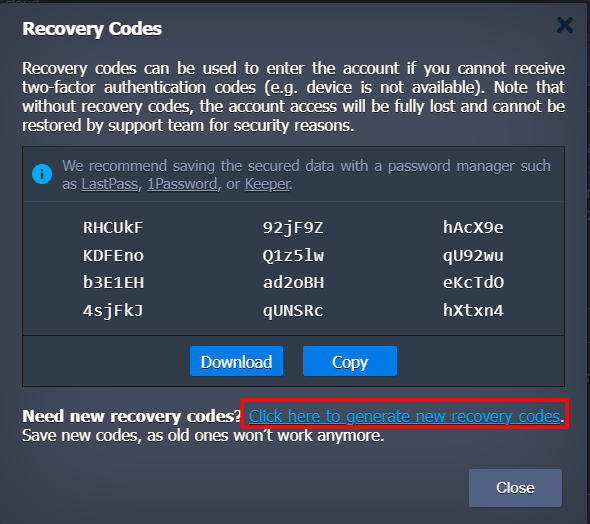 In case, you don't feel the recovery codes are right then tap on the link at the bottom of the UKHost4u dashboard to generate new recovery codes.
3. On the displayed pop-up, confirm the operation, and you will receive the new codes instantly.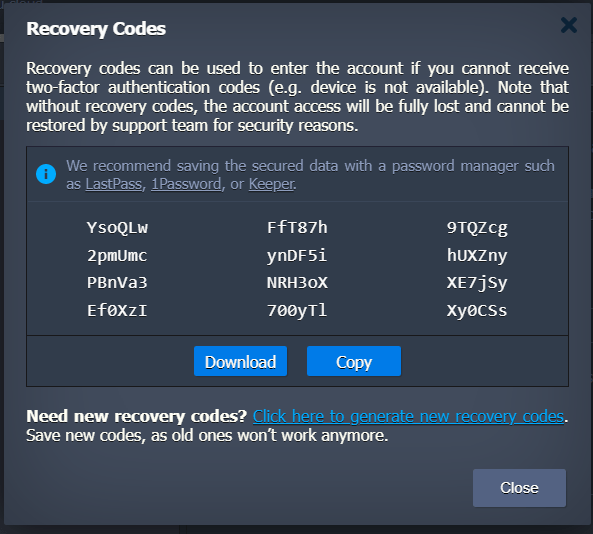 Remember to save the shown recovery codes using the Download/Copy buttons as the old ones don't work anymore.
Disable 2FA
If you are required to deactivate or disable the two-factor authentication then follow these steps;
1. Go to the Settings menu followed by the Account category. Now, click the Disable two-factor authentication button, net.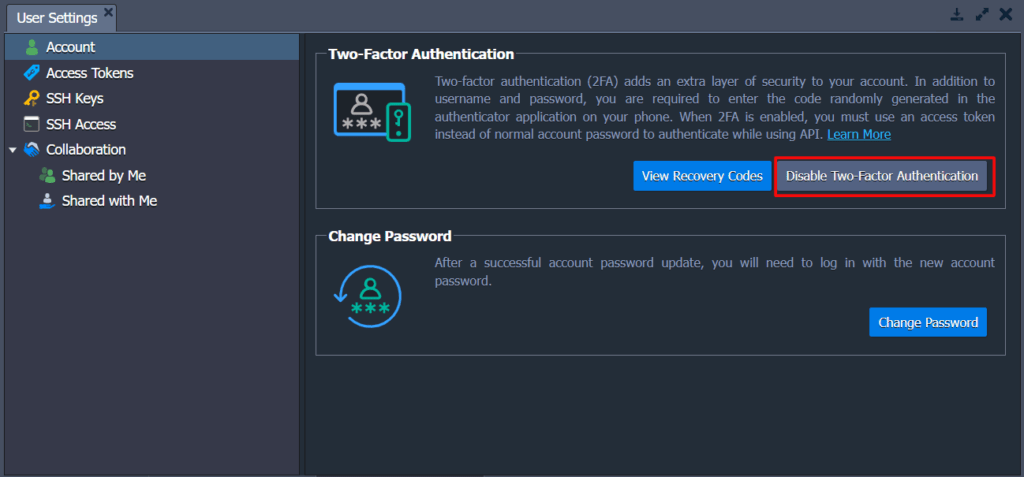 2. Assert your decision in the pop-up and also enter the password in the next one.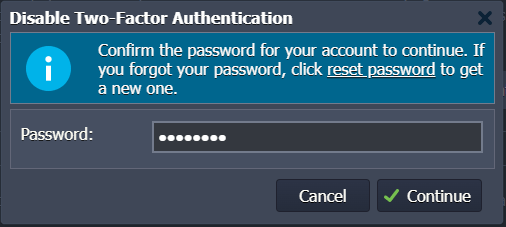 Finally, your UKHost4u account can now be accessed just with the login details.