Search Knowledge Base by Keyword
Versions Of Kubernetes Cluster
With UKHost4u, you get pre-packages Kubernetes (K8s) Cluster solutions along with automated installation. Kubernetes is a transferable, stretchable, open-source solution for handling container-centric workload and services, that promotes both declarative configuration and automation. It highly corresponds with UKHost4u, permitting to set up applications according to the Kubernetes system straight directly within the platform.
You will have the following advantages by hosting a Kubernetes cluster at UKHost4u PaaS platform;
1. Simplified Start: there is no need for manual interference due to automated installation with just a few clicks.
2. Extreme Scalability: Kubernetes cluster is vertically and horizontally scalable
3. Multi-Cloud: according to project requirements mix and match the cloud options.
4. Easy Management: due to the in-built web SSH and inherent interface, allows single-point management.
5. Flexible: automate DevOps procedures with open API and Cloud scripting
6. Cost-Efficiency: pay only for the resources you have consumed. Container density and scalability ensures less cost.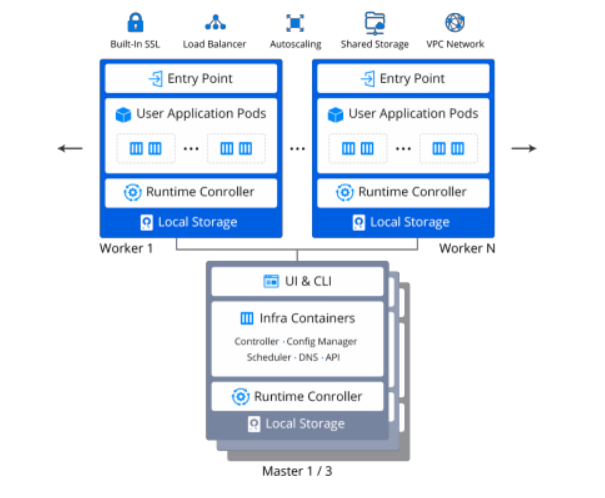 Latest Versions Of Kubernetes Clusters (K8s)
1.22.4
1.21.6
1.20.12
1.19.16