Top 11 Reasons to Change your Web Hosting Provider in 2021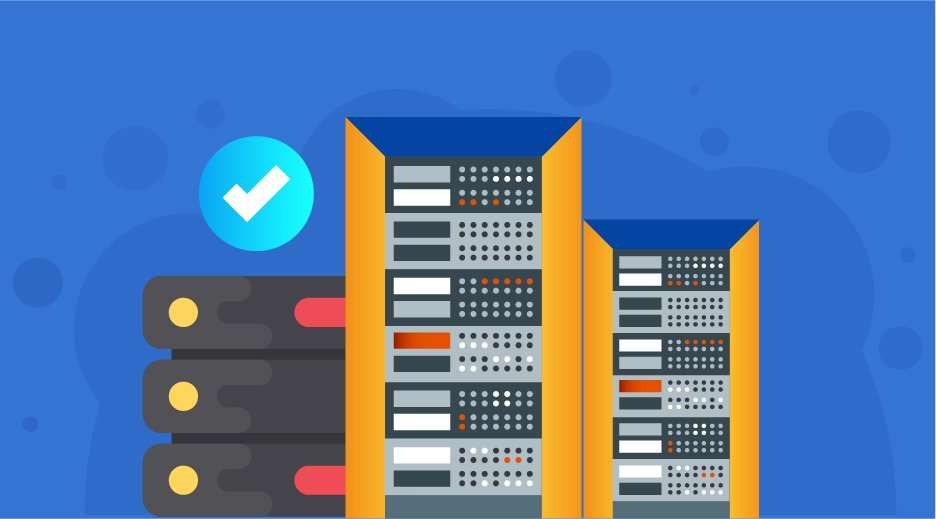 So you've finally decided on a web hosting provider to host your website with, but things haven't ended up how you thought they would. Perhaps you've found that the service isn't what you thought it would be, or maybe your business has expanded and you have just outgrown your current web hosting plan! Maybe the customer service has not been as good as you were promised, or you weren't given the features advertised on their website.
There are many different reasons you might want to move to a new web hosting provider, so in this article we will explain some of the most common reasons you might have for changing your web hosting provider in 2021.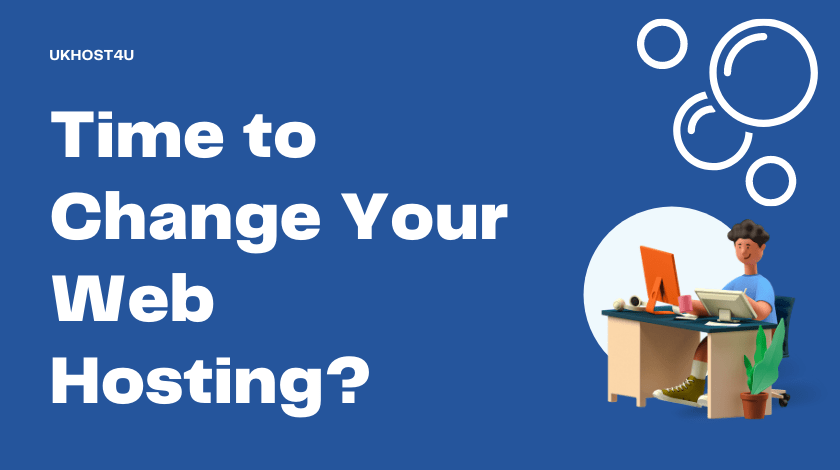 Reliability
Reliability is one of the biggest and most common reasons for changing web hosting providers in 2019. If your website is experiencing frequent downtimes it may be an indication that your web hosting provider isn't as good as you thought they were. Since keeping your website online is one of the most important factors to running your business, especially if you're running an online store, changing to a new web hosting provider is one of the best courses of action you can take.
Price
Price is another of the most popular reasons for changing web hosting providers. While prices certainly do vary across different web hosting providers, and are definitely not always an indication of the quality of service you can expect to receive, moving to a cheaper web hosting provider is always an option to consider. This point is especially relevant if the cheaper web hosting provider offers the same features and service as the more expensive one!
Customer Service
It's very important not to forget about customer service because, at one point or another, something is going to go wrong and you will need help with your website from your hosting provider. Whether your web hosting company has a lack of responsiveness, poor quality service, or are generally not treated right then you should consider moving to a new web hosting provider. Take a look at review websites to see how actual customers feel about their customer service.
Speed
Another huge deciding factor when choosing to move web hosting providers is the speed at which your website is loading for your visitors. If your website is frequently loading slowly or not loading at all, this can indicate poor performance on your web hosting provider's server – whether this is a result of defective hardware, slow networks, or software incompatibilities. If you're finding your websites are running slowly and it's due to your hosting provider, then it's time to choose a new web hosting provider in order to speed your website up.
Poor Security
Security is paramount in this digital day and age, so it stands to reason that it should be a key concern for you when deciding whether to move web hosting providers. If you're finding that your website is being compromised by malicious entities, then you should definitely consider moving to a more secure hosting provider. Similarly, if you're finding that your website is being targetted by DDoS attacks you should also look into moving to a web hosting provider with a more resilient network equipped with DDoS protection. Finally, if you're being hacked or infected with malware then your web hosting provider may be lacking security systems, so it's worth considering a move to a new web hosting provider in this situation too.
Exceeded Bandwidth Limits
When your website attracts more visitors you will find that your website uses more bandwidth. What this can translate to is your website using more bandwidth than your current hosting provider gives you, meaning your website will experience issues and may even go down. Obviously, this is something that you don't want to happen, so in this situation, you should either look at upgrading to a plan with higher resource limits or if your hosting provider doesn't offer this, moving to a new hosting provider. Many hosting providers now offer hosting plans with no bandwidth limits meaning you won't run into issues exceeding your bandwidth allowance.
Billing Errors or Additional Fees
We've all seen hidden fees in the small print of things that we buy, and nobody wants to pay extra for things that they aren't even aware they're paying for. Some hosting companies will sneak in additional charges to your bill without even making you aware, so you may be stuck out of pocket. Additionally, some hosting providers may simply make errors in your billing and charge you extra without informing you, so in either of these situations, it's best to move to a new hosting provider that is more transparent with their fees.
Exceeded Storage Space
As your business grows in size you may find that you need more storage space as you add new website pages, media, or text. Unfortunately, some web hosting providers provide less than generous storage limits, and sometimes offer little opportunity to upgrade your storage space. It's important that you have enough space for your website as well as enough space to spare in case you need to expand and add more, so in this scenario, it's best to find a new web hosting provider that can provide you with more storage space.
Lack of Features
The features that web hosting providers offer can differ greatly, so some web hosting providers might offer great extra features that other web hosting providers don't. The most common of these features include web-based management control panels such as cPanel and Plesk, which provide easy to use control over every aspect of your hosting account. Many hosting providers do provide these kinds of features these days however some don't, especially low-cost web hosting providers. If you need specific extra features that your current hosting provider doesn't provide, then it's time to move to a new host!
Need For More Control
The level of control you have over your hosting account and website will also differ with each web hosting provider. While most hosting providers will give you full control over your hosting account and files, especially if you're on a dedicated server or VPS plan, some web hosting providers choose to limit the control you have over your account. This can be done in a number of ways, with the most common being a limited set of control features in the custom billing system. If you need complete control over your account, then in this situation it's best to move hosting provider.
Impacts on SEO
While this might not always be directly affected by your web hosting provider, your website's Search Engine Optimisation (SEO) can be affected by a poor website speed or your website being down – which can in turn, be due to your web hosting provider. If you find your SEO performance is dipping, then it's best to first investigate any other possible causes, before consulting your web hosting provider and possibly moving host (especially if you're also seeing low speed and frequent downtime).