Docker Container Deployment Service
Docker UK
Do you need to deploy a docker container? We offer an easy to use platform for deploying Docker Containers in just a few clicks. Start using Docker with UKHost4u and go live in seconds, not hours, using our intuitive deployment GUI.
Try Free for 14 days
Docker Application Platform.
Launch from Docker Hub

Deploy a custom private registry

Deploy fast and scale easily

Daily free backups
Docker Containers hosted with fast and easy deployment
Take advantage of our advanced cloud platform to make container hosting smooth and scalable without the need for advanced knowledge.
Simple Deployment
Deploy from Public or Private Docker Hub Registries in a single click
Integration with Git/SVN and CI/CD tools from the platform
Support of stateful, legacy and microservice applications as standard
Zero downtime re-deployment and automated updates with no downtime
Easy Scaling
Automatic vertical and horizontal scaling based on user demand
Containers auto-discovering and interlinking during scaling operations
Support for GitLab Server DevOps Lab deployment in Marketplace
Scaling limits for CPU & memory, disk space and I/O usage per instance
Scalable Docker Engine CE and Docker Swarm Cluster deployments
Flexible Management
Intuitive web-based UI for self-management and overview
>Advanced configurations through SSH and CLI automatic deployment
Comprehensive file manager, stats, logs and load alerts in the platform
Configurable links, environment variables and volumes
Team Collaboration and access control settings
Try for 14 days
Why Should You Use UKHost4u Docker Deployment Solutions?
Pay As You Use - Pricing
Only pay for your real consumption, not the total server size. With UKHost4u you pay based on the Cloudlets you use hourly.
Active Cloudlets:
Instant dynamic scaling resource for your application,
you only pay for what you use.
Scale using the topology wizard and set the maximum allowed per server.
Active Cloudlets
Cost per Active Cloudlets
Per

Hour

Per

Month

Discount
1 - 7
-
£0.0037
£2.71
0%
8 - 15
-
£0.0033
£19.48
10%
16 - 29
-
£0.0030
£32.47
20%
30+
-
£0.0026
£56.81
30%
Reserved Cloudlets:
These cloudlets are reserved for your personal usage (using the topology wizard).
You pay a small price to reserve them but at a lower rate to active cloudlets.
Reserved Cloudlets
Free
Cost per Reserved Cloudlet
Per

Hour

Per

Month

Discount
1 - 7
-
£0.0030
£2.16
20%
8 - 15
-
£0.0026
£15.15
30%
16 -29
-
£0.0022
£24.35
40%
30+
-
£0.0019
£40.58
50%
Disk options
Disk space is charged hourly per GB of disk space used in your environment.
| Disk Used | Price per GB / Hour | Price per GB / Month |
| --- | --- | --- |
| First 5GB | FREE | FREE |
| 5GB Upwards | £0.0002 | £0.146 |
Traffic Usage Options
Traffic usage is charged hourly. The discount level is based on the amount of external traffic used per environment in the previous month. Internal traffic is absolutely free!
| External traffic last month | Free / hour | Price per GB |
| --- | --- | --- |
| 1GB - ∞ | 2GB | £0.03 |
UKHost4u SSL
This is a protocol which establishes a secure connection between your client and your UKHost4u environment. The charge is taken hourly.
| Name | Price / Hour | Price / Month |
| --- | --- | --- |
| UKHost4u SSL | FREE | FREE |
External IP
This is an external IP address which is directly accessible from outside of the cluster. The charge is taken hourly.
| Options | Price Item / Hour | Model Item / Month |
| --- | --- | --- |
| Public IP-Enable Container | £0.0028 | £2.002 |
Affordable Cloud Pricing
Pay only for the resources you actually use, and not a limit you'll never reach.
Full pricing is clearly displayed on the topology wizard allowing you to keep full control of your budget.
Why choose UKHost4u's Cloud Solutions?
Our optimized configuration process saves your team time when running and scaling distributed applications.
Free 14 day Trial
Standalone Docker Engine
Get pre-configured Dockerized solutions just in one click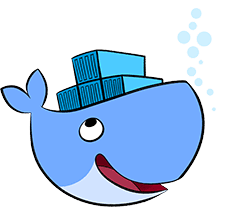 Docker Engine CE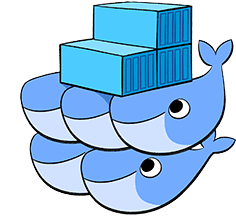 Docker Swarm Cluster