How can I Enable WHOIS Privacy for my Domain?
WHOIS privacy prevents anyone from viewing your contact information whenever they perform a WHOIS search on your domain name. Without WHOIS privacy, anyone can view your contact information with a WHOIS search.
First, login to the Client Area.
Next, navigate to Domains > My Domains.
Now, select the domain name, and then Manage Domain.
We can now select Addons which will take us to the available domain addons.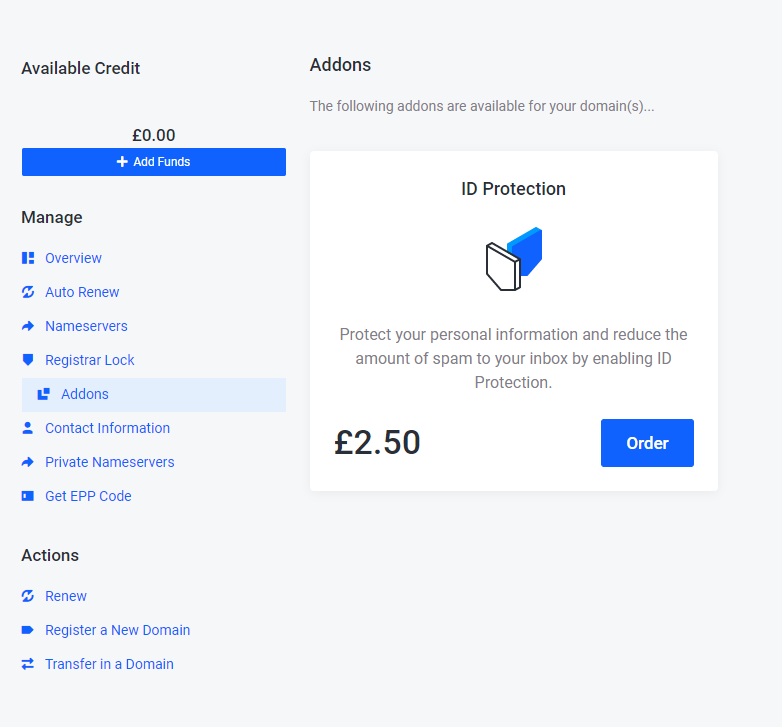 Finally, click Order beside the ID Protection addon to place the order for the WHOIS protection addon.