Search Knowledge Base by Keyword
How to create a Domain Alias/Parked Domain in cPanel
A domain alias, or a parked domain, is where multiple domain names take you to the same single website. Think of it as essentially having multiple front doors to the same location – while the domain names themselves are different, they take you to the same website.
Parked domains are used to point a different domain to a new domain. Just to give an example – if you want to display the same website when clicking example.com and example.co.uk, then we'd use the Parked Domain functionality in cPanel.
Let's look at setting this up on cPanel.
First, login to cPanel control panel.
Now navigate to Aliases, in the Domains section.

You'll now see a list of the current domain aliases set up, as well as the option to add a new domain alias.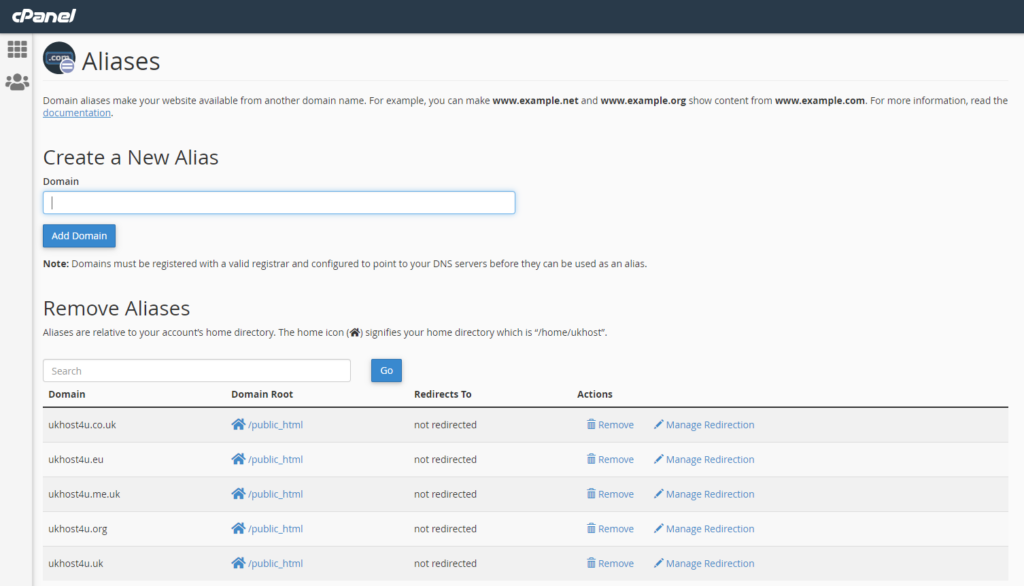 To add a domain alias, just enter the domain name, and click Add Domain to add the domain alias.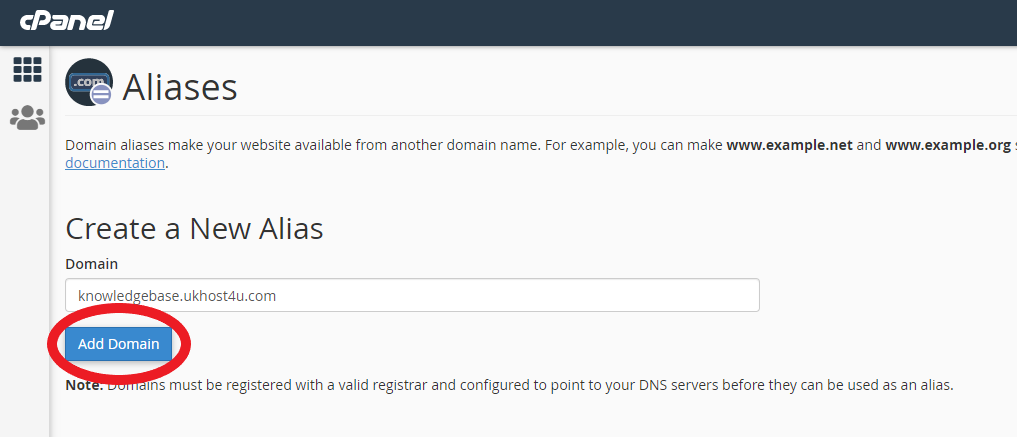 Here is how the screen will look like once you successfully add an alias domain/parked domain

Your domain aliases will now be added to your hosting account.
Here's how it will look

You can now click on Manage Redirection to add which website you'd like to redirect.

That's it. That's how you create a parked domain.