Search Knowledge Base by Keyword
How To Create A Mailing List In Plesk
Mailing lists can be used to send out mass mail to many recipients at the same time, from one email address. This is often used for sending company newsletters and updates.
Below are the steps to create a mailing list in Plesk –
1.Login to Plesk.
2. Navigate to the Mail tab.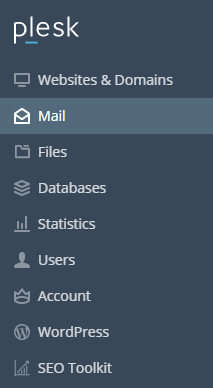 3. Navigate to the Mailing Lists tab.
4. Users will now be shown the mailing list management page where they can view their current mailing lists or create a new one.

5. Now users can click on Create Mailing List to begin creating their new mailing list.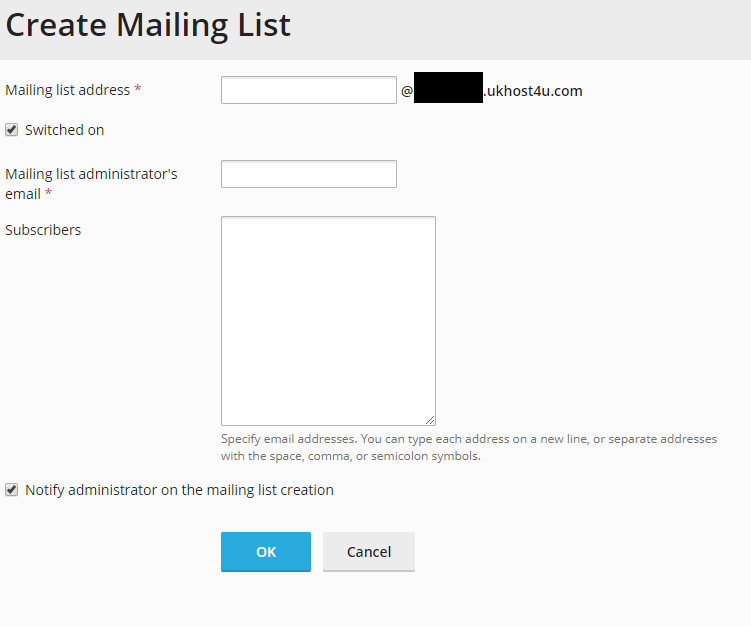 6. Users can now enter the mailing list address, the administrator's address, and finally all of the subscribers who they wish to receive emails sent from the mailing list.
7. Click OK to finish setting up your mailing list