How to create a package in WHM
Packages are used within servers to define the resource and feature allocations for your user accounts. You can set each package to have different limits, so you can offer your users a varied selection of plans.
First, login to WHM control panel.
Next, navigate to Add A Package.
You'll then be prompted to enter the details for the package you wish to create.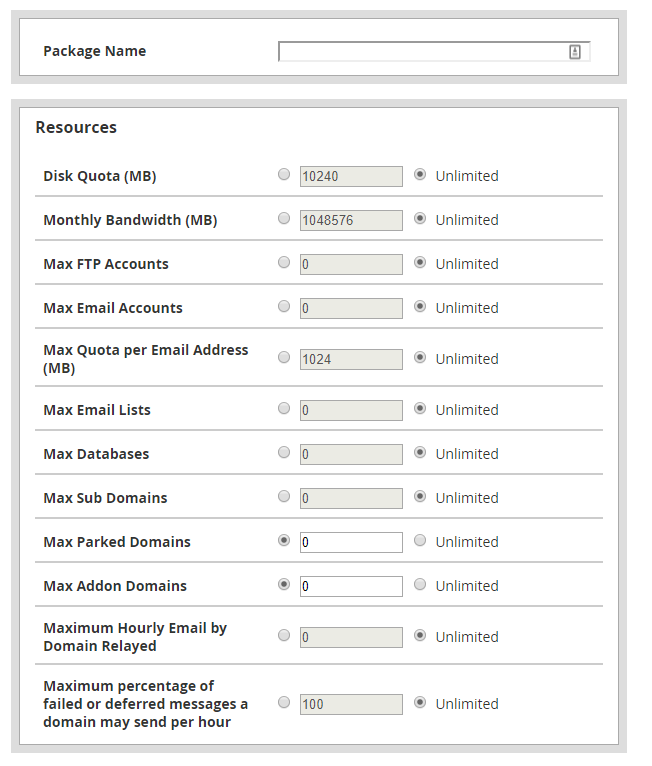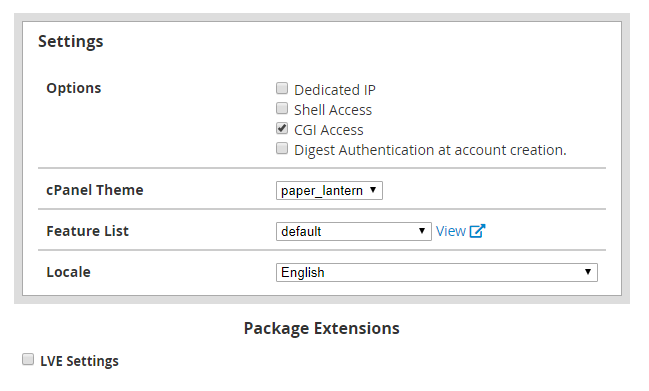 After choosing the package's resource limits and options, scroll down and click Add to finish adding the package.