Search Knowledge Base by Keyword
How To Edit A DNS Record In Plesk
DNS records are instructions that stay in DNS Servers and are information providers of the domain and the IP address associated with it. DNS records are used by nameservers to specify where a website should load from on the internet.
Below are the steps to edit a DNS record in Plesk –
1. Login to Plesk.
2. Navigate to the Websites & Domains tab.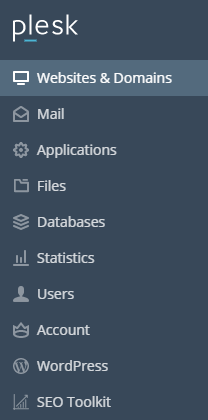 3. Click the DNS Settings option.

4. User now will be shown all of the DNS records for the domain name.
5. To edit a DNS record, click the record you wish to edit.
6. User can then make the changes and finally click Apply to save the changes!