How to Delete a MySQL Database in cPanel
First, login to cPanel.
Now navigate to the MySQL Databases area.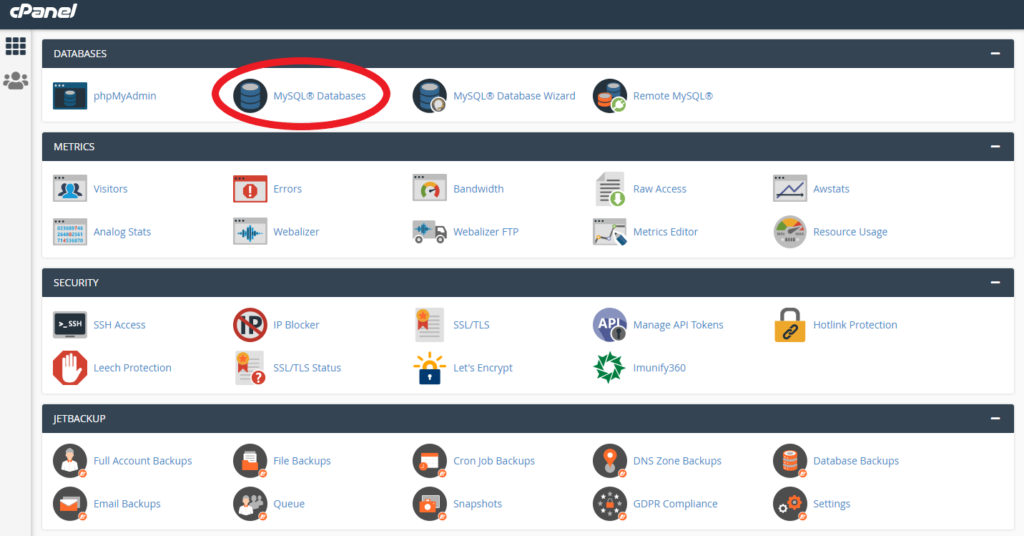 Next scroll down to the list of current databases in your hosting account.
Finally, click Delete beside the database to remove it from your account.

cPanel will now delete the selected database from your hosting account.
Note: You should always makes sure to take a backup of all databases before removing any.