How To Change Language – WHM
To change the langage in WHM you need to:
Log into your WHM Admin interface.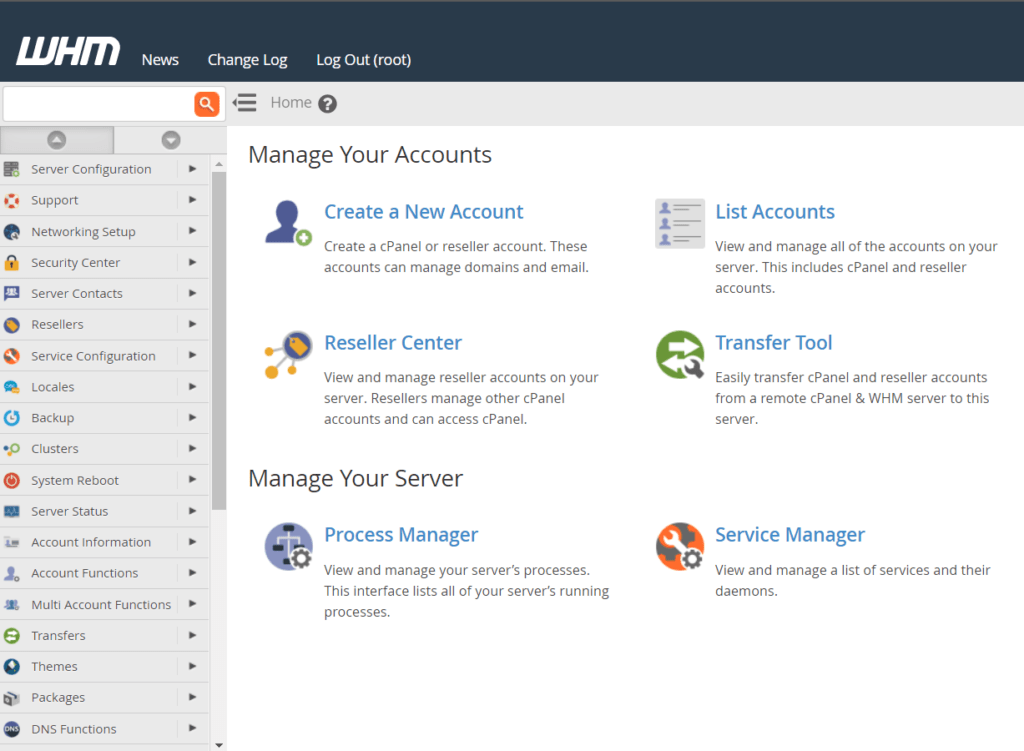 To log in your WHM Admin interface, please refer to this article.
2. Once in the WHM, from the left side menu, in System Configuration, click on the Tweak Settings option.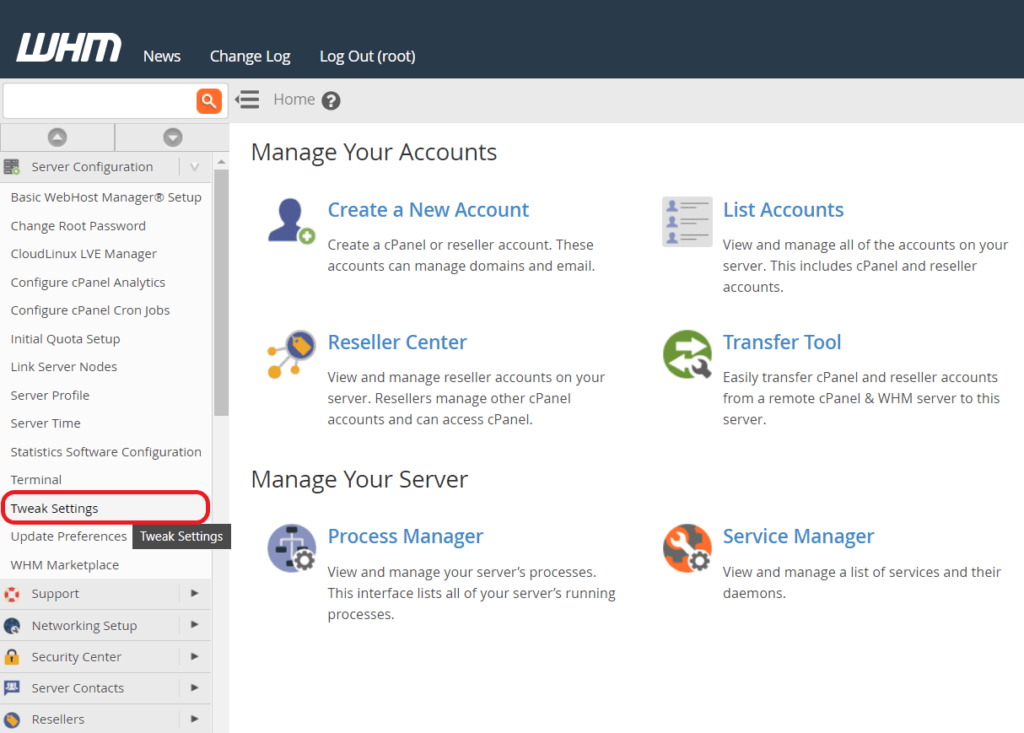 3. Then click on the System tab at the very right.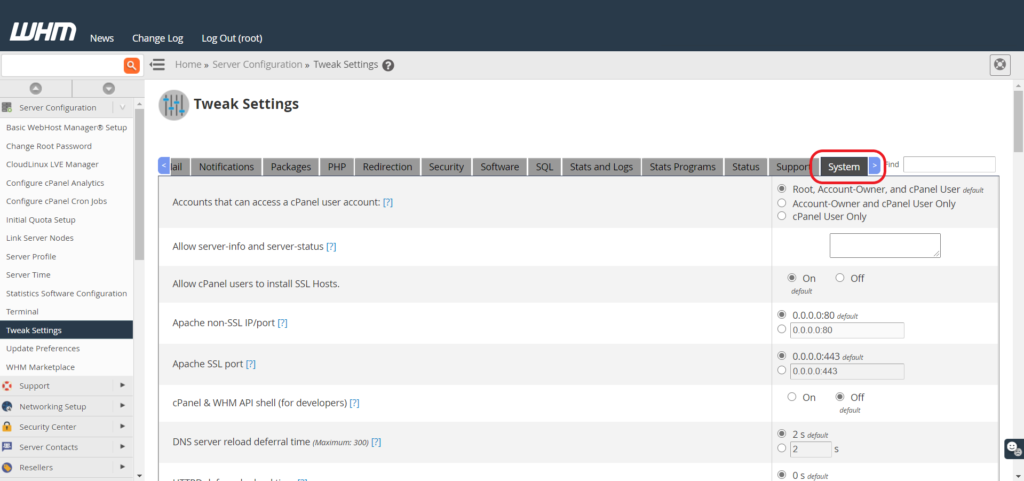 4. Scroll down and locate the Server Locale setting. Then simply select your favorite language from the list.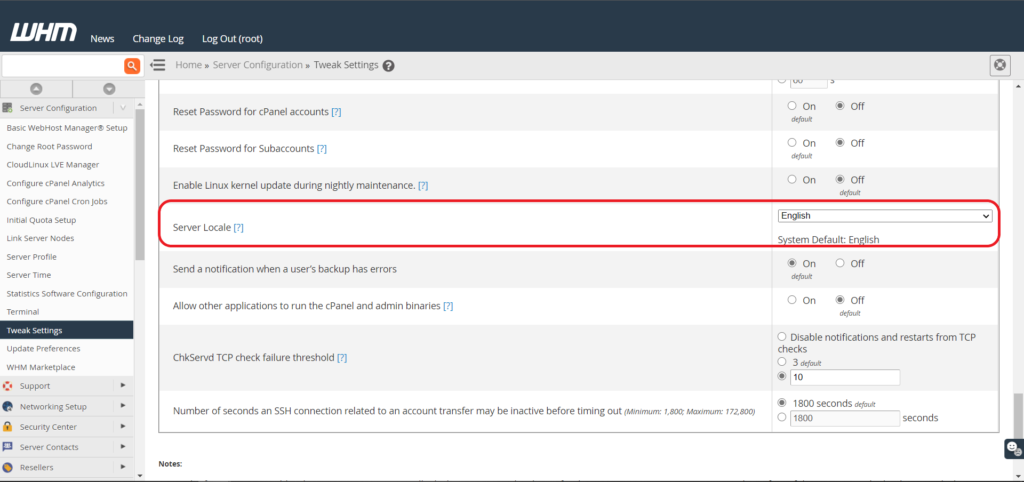 5. Finally scroll down to the bottom of the page and click on the Save button to activate your change.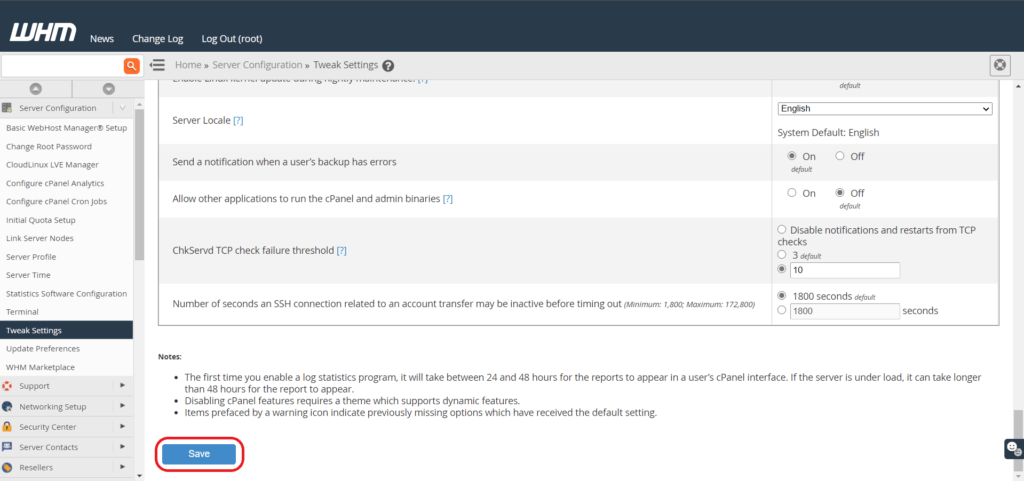 ---
Need help?
You have a question? You need our assistance? Feel free to contact our friendly support team directly via our Live Chat.
You can also raise a support request so our Techs can look into this.
Or phone us at 0330 088 5790 Available Monday to Friday, 9am to 5pm.