Search Knowledge Base by Keyword
How To Register My UKHost4u Cloud Solutions Account
Before you start setting up your Cloud Solutions environment you will need to create your UKhost4u Cloud Solutions billing account.
Below are the steps to register UKHost4u Cloud Solutions Account-
1. Log in your UKHost4u Client Area.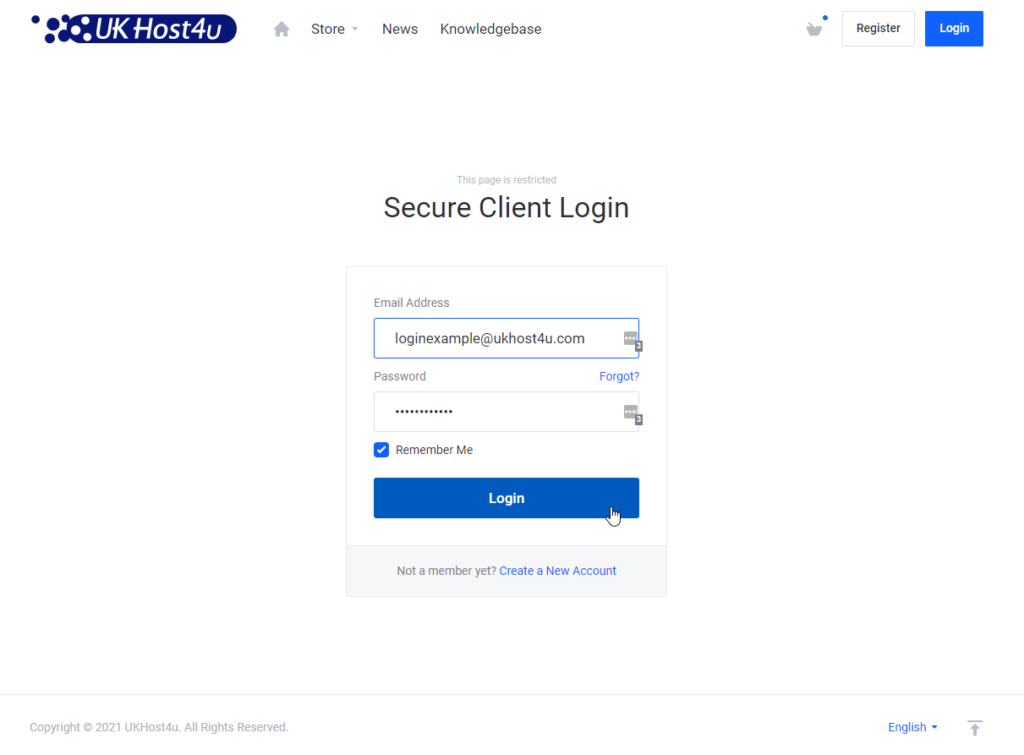 2. Directly from the Store, select our Scalable Cloud Solutions. You will automatically get a 14 day FREE trial.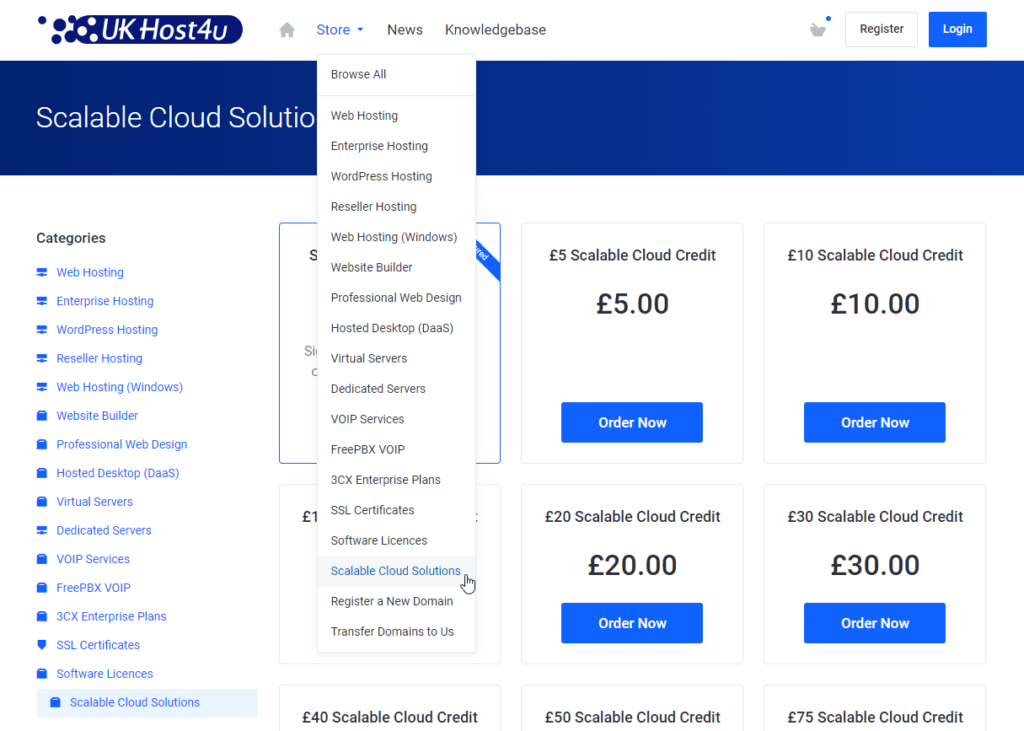 3. Click on Order Now.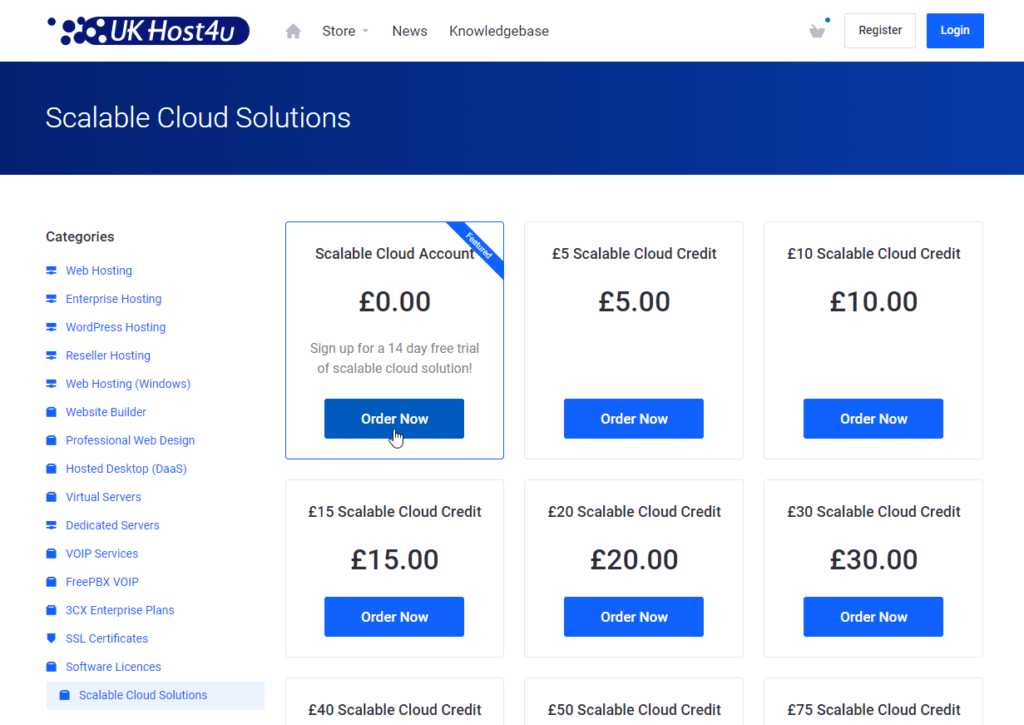 4. Click on the Checkout button.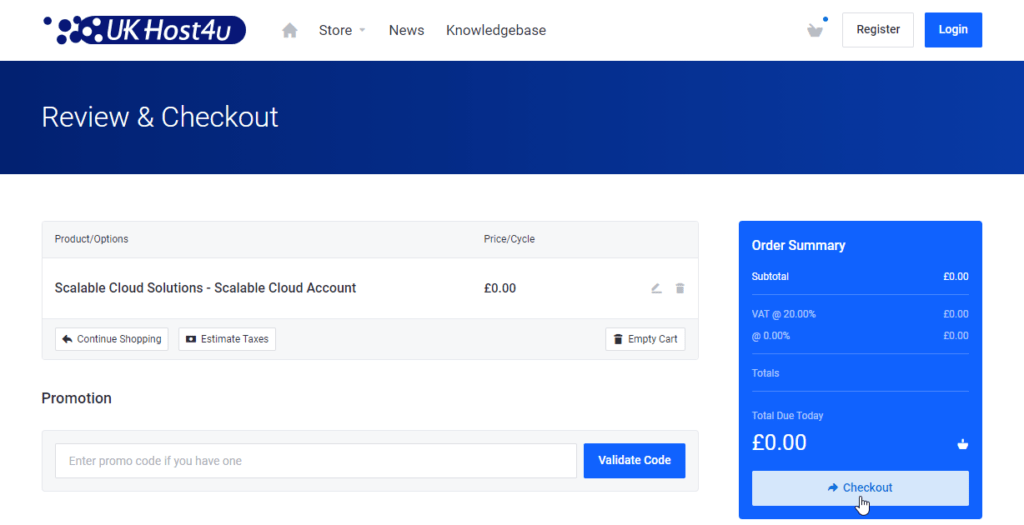 PLEASE NOTE: If you don't have an UKHost4u account yet, you'll be kindly requested to create your account during the checkout process.
5. You will be provided access to your own and unique Cloud Solutions dashboard.
6. Log in your dashboard here.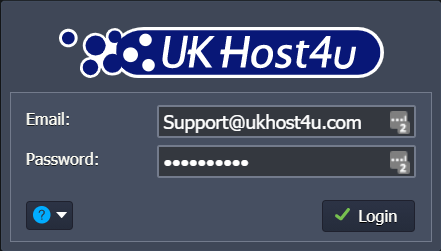 That's it! And remember our Support team is available 24/7 to help you get started with your Cloud Solutions environment. We can even help you build your set up, simply submit a request here.
Next Steps: