15 Checks to Make Before Launching your Website
Launching your own website can be one of the most exciting times in your career. You've worked hard for a long time to get to this point, and you're looking forward to getting it off your plate.

Doing final checks is probably the last thing on your mind, however if you want to give yourself the best chance at success, you should take the chance to review your website's final design and check that it meets some basic requirements. You don't want to be launching a brand new website with important areas missing or not up to scratch.

In this guide we will run through 15 of the most important checks to make before launching your website – so take a few minutes to check your website against each of these.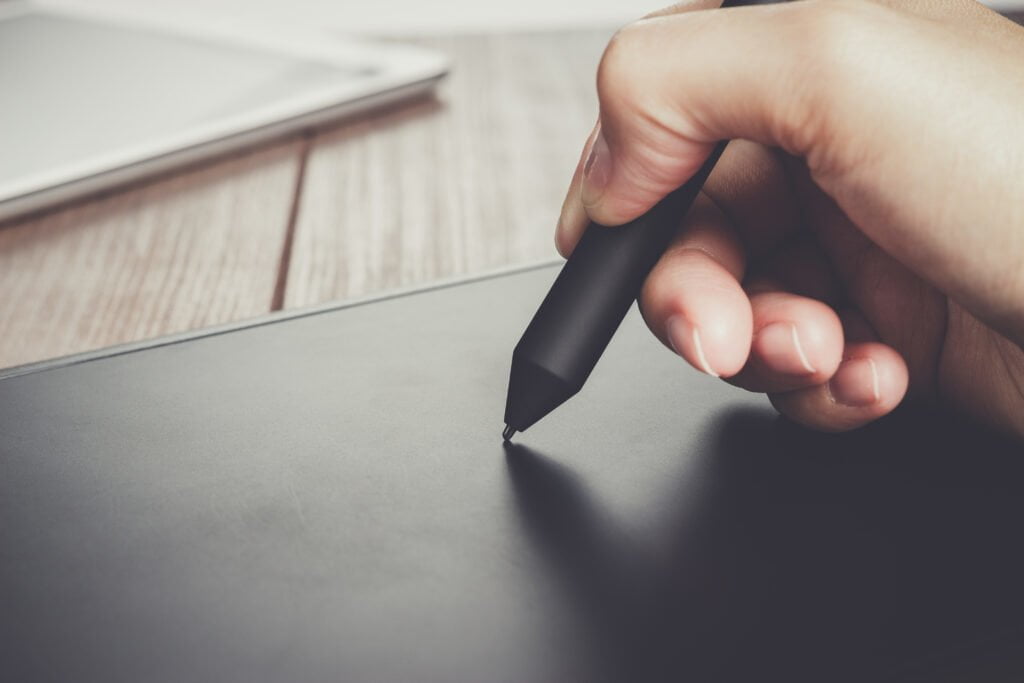 Content and Design
Content and design are the two most important aspects of your website to review before launching.

Your users will pay close attention to the information that you're showing on your website, as well as the style of the website's design. These are the first things they will notice so you want to make sure that they have the best experience possible so that they will return.

1. Check for textual content errors
Spelling typos can be the easiest mistakes to make, especially if your website has a high word count. Annoyingly, they can also often be the easiest mistakes to miss! When writing website copy it's very easy to accidentally make a few typos and miss them when you proofread.

Take some time to read through all of your website's text, making sure there are no spelling mistakes or grammatical errors. Make sure that all of your website text makes sense, it's in the correct places, and it's concise. You don't want to confuse your readers or bore them with overly long text.
2. Ensure that your formatting is correct
Another area of design that can be easy to overlook is your formatting. Before building your website you should have decided on a design standard to follow, in order to keep everything cohesive and structured. For the sake of visual appeal, you should make sure that everything on your website follows this design structure.

Take some time to look over the layout, structure, and design of each page on your website. Make sure that all text is formatted the same, and that all headers/subheaders match what's on the navigation or drop down menus. Ensure that your colour scheme is adhered to throughout, and that branding is consistent.

3. Make sure that audio & video is working (as intended!)
Audiovisual content can be an incredibly effective way of captivating your audience, gaining engagement from your visitors, and gauging interest in your brand. When using audio or video content, you need to make especially sure that it's working properly.

Think of it this way – if you've gone to a website and found a video that isn't loading, or is loading the incorrect content, what are you going to do? The most likely answer is that you'd leave the website.

Ensure that there are no mistakes in the audio or video content that you're using, make sure that the content is relevant to the page it's on, and test it before launching to make sure that it all works. Being prepared can't hurt!

4. Link your social media channels
Social media is a powerful tool that isn't going anywhere, whether you like it or not. A large portion of our society uses it every day, both personally and professionally. Not having a social media presence means that you could be missing out on reaching a lot of your audience, so you'll want to have company accounts on as many social media platforms as possible.

A good start is to set up Facebook and Twitter accounts, and link them to your website with an icon – although making sure that the icons work is a must! There's a wide variety of plugins and methods of implementing this, so it's worth spending a bit of time seeing which way works best for your website.
5. Check your website's branding
By this point you should have established a strong, clear brand message for your business. In order to maximise your brand awareness, you should effectively include this branding throughout your website pages.

Your visitors need to know what you do and who you are, as soon as they visit your website – not after 10 minutes of searching! Good branding means that you'll be improving your user experience as well as strengthening your online reputation. Your branding should start from the moment then land on your website, to the moment they leave.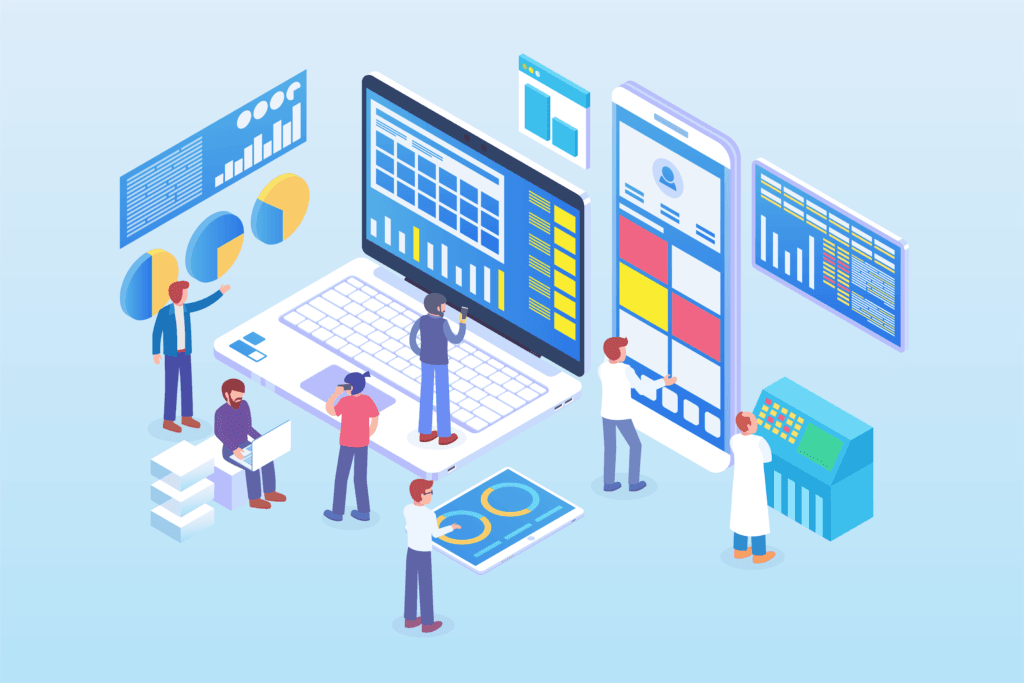 Usability
Your website's usability, or user interface, will be what determines how long visitors stay on your website. If they find the website clunky, outdated, or difficult to use, they will simply leave.

You should be aiming to make the experience of browsing your website as smooth, easy, and simple as possible. Website visitors should be able to navigate between pages with ease, and find the information they need without searching for ages.

6. Check your site's accessibility
Testing will show you whether your website is working for you, however what about someone who is disabled? You'll want to ensure that your website is accessible for everyone, in order to give your users the best experience possible, whilst also attracting as many visitors as possible.

An accessible website will have information alt-text for images, proper headings, high-contrast colour schemes, and be easy to read.

There's several ways of checking for accessibility on your website, for example the Web Accessibility Evaluation tool shows you how accessible your website is and what potential changes you could make. If you're using WordPress, there are a number of plugins that function similarly, as well as a variety of accessibility-ready themes.

7. Make sure that your calls-to-action (CTA) are clear
In most websites you'll find at least one Call-to-action – whether it's a button, a link, a video, a subscription form, or a simple "learn more" prompt. Calls-to-action are areas of a website which prompt the user to perform a certain action, which will benefit the business running the website.

A typical example of a Call-to-action would be a "Sign up" button on a software provider's website, or a "Buy here" button on an eCommerce website.

Having a call-to-action is usually very beneficial for your website, however you need to make sure that your CTA is clear and to the point. It should be very obvious what you want the website visitor to do. Don't hide the CTA at the bottom of the page, and don't use a confusing or lengthy prompt on your CTA.

8. Check that images are optimised
Unless you're running a text-only informational website, you'll most likely have images on your website. Images can really make a difference to your website, users will be more engaged and your website will look better.

However, when using images, you need to make sure that they're optimised in order to give your users the best experience possible. If you're using huge photos then you can expect mobile users to sometimes experience longer load times and therefore have a worse experience. You should try and find the ideal compromise between high quality images and fast load times.

There's many ways to optimise your images, and if you're using WordPress there are even plugins which will do it for you. Spend a bit of time researching and try make sure your images are as optimised as possible.

9. Ensure that navigational buttons are working
Being able to easily navigate your website is absolutely crucial, how else are your users going to find their content?

You should have clear, obvious navigational buttons on every page of your website, that users will see as soon as they land on the website. At no point should your users be lost – it should always be clear which pages they can navigate to, as well as which page they're currently on.

You should also try and make sure that your on-site search is working properly. Try moving through your website as a normal visitor would do, and you'll notice any issues or difficulties.

10. Make sure that your website is mobile-friendly!
At least half of all internet users are on mobile devices right now, so you'd be shooting yourself in the foot if you forget to optimise your website for mobiles.

Having a mobile-friendly website is not only incredibly important for your user experience, it's also a crucial factor of Search Engine Optimisation. If your website isn't mobile-friendly, then Google will penalize your website, and you won't rank as well in the search engine results pages – meaning less people will find your website. Optimising your website for mobile devices is simply a necessity.

Luckily, Google have their own Mobile-Friendly Test to check how mobile-friendly your website is: https://search.google.com/test/mobile-friendly

Some of the conditions your website needs to meet to be considered mobile-friendly include:

Same viewable content on mobile as desktop
Images resize properly with different screen sizes
Menus scale properly with different screen sizes
Text paragraph should scale properly with different screen sizes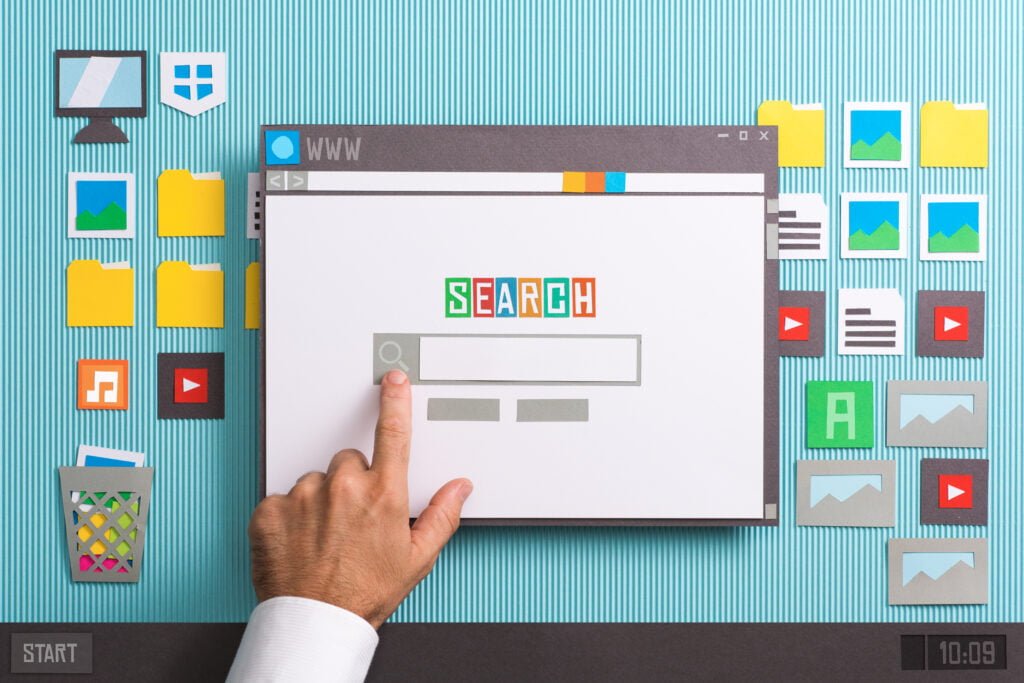 Search Engine Optimisation (SEO)
Now that you've covered the design, content, and usability of your website, there's one final area to review before going online – Search Engine Optimisation.

SEO is the process of optimising your website for Google's search algorithm, in order to rank as high as possible when users search for terms or keywords related to your website. This can sometimes be a rather arduous task, however there are some fairly straightforward checks you can make before launching to give yourself the best chance at ranking well.

11. Double check all links on your website
This might seem like an obvious one, but make sure to check that all links on your website are working! If you want to make the most of the advantages that SEO can bring in, then you should make sure that all linking, whether the links are internal or external, are working correctly.

Comb over all of the links on all of your website pages and if there are inactive links, make sure to remove them or update them with new ones.

Search engines will eventually penalise you for having faulty or incorrect links on your website, so it can't hurt to spend a little time checking them all before going online.

12. Test your website on different browsers for compatibility
Another relatively simple and quick check to make is for compatibility on different browsers. This step isn't always necessary, but if you have access to several different browsers, then it's a good idea to quickly test your website on different internet browsers to check that it works properly.

If you're using a content management system then sometimes this won't be necessary, but if you're coding your website from scratch for example, then you should definitely test your website on different browsers. You don't want your website visitors to have trouble viewing your website from certain browsers after all.

13. Make sure redirects (301 & 404) are setup
Setting up redirects can be a boring and sometimes lengthy process however if you don't, you run the risk of confusing your visitors.

When launching your new website you should make sure to avoid broken links by setting up redirects to your new websites. This will allow your audience to easily find you and get to the right place.

If any of your existing URLs are changing in any way, you should make sure to set up 301 redirects to redirect to the new website URL. It's also a good idea to setup a custom 404 error page for visitors to see when they attempt to visit an area of your website that doesn't exist.

14. Don't forget about favicons
If you don't already know, a favicon is a small icon that appears on internet browsers beside the website's URL. Usually it's used to display a company logo or some other related branding. As it's such as small feature, it's quite easy to overlook it.

Having a favicon isn't always necessary and certainly isn't crucial to your website's design, but it can add a certain attractiveness to your website. Favicons also help increase your brand's awareness, and your visitors will more easily be able to associate your website with your brand.

15. Check your robots.txt file
A robots.txt file is a simple text file that's used by Google to crawl your website more efficiently. Google uses this to help understand the content on your website, in order to rank the website in the search engine results pages more accurately.

Your robots.txt file can be optimised to specify how Google should crawl the content on your website. While it's not advisable to stop Google from crawling low-quality web pages, there are a number of optimisations you can make in your robots.txt file.
To learn how to optimise your robots.txt file for SEO, check out ThemeIsle's guide: