Website Design – Build Your Own or Hire a Professional?
Now that you've purchased a domain name, signed up for web hosting and linked the two things together, all that's left to do is build your website. You're potentially just a few days away from launching your website to the world. These are exciting times. You're probably itching to get started. But hold on a second… all that's left to do is build your website? Really!?
Well, yes, really––and especially on WordPress!
Building Your Own Website
Building a website these days isn't like it was twenty years ago. You can build a fantastic WordPress website today without writing a single line of code.
This is made possible thanks to pre-built themes (which give your site a pre-set design), page builders like Elementor (which let you build custom pages using a drag and drop web interface), and plugins (pieces of software containing functions that add features to your site). We'll cover these in greater detail below.
Themes – a theme is a pre-built template where your new website begins its journey. All themes offer customisation. The easiest themes are based on page builders.
Page builders – a page builder is a WordPress plugin that gives you a drag and drop page builder interface. Our favourite such page builder is Elementor. It's an exceptional page builder. Many themes are built on Elementor, and for ease of build, we recommend this if you're new to web design.
Plugins – a plugin is a piece of software in a .zip folder you upload to your website in the WordPress backend and activate. Plugins add features and functionality to your website, such as Google Analytics integration, cache features and contact forms. There's a plugin for virtually everything.
The bottom line is whatever type of website you want to build; there is a pre-built theme that offers the design you want. There is a page builder that can achieve the functionality and layout you desire; and, there is a plugin that will bring polished features to your site, so you don't need to write a single line of code.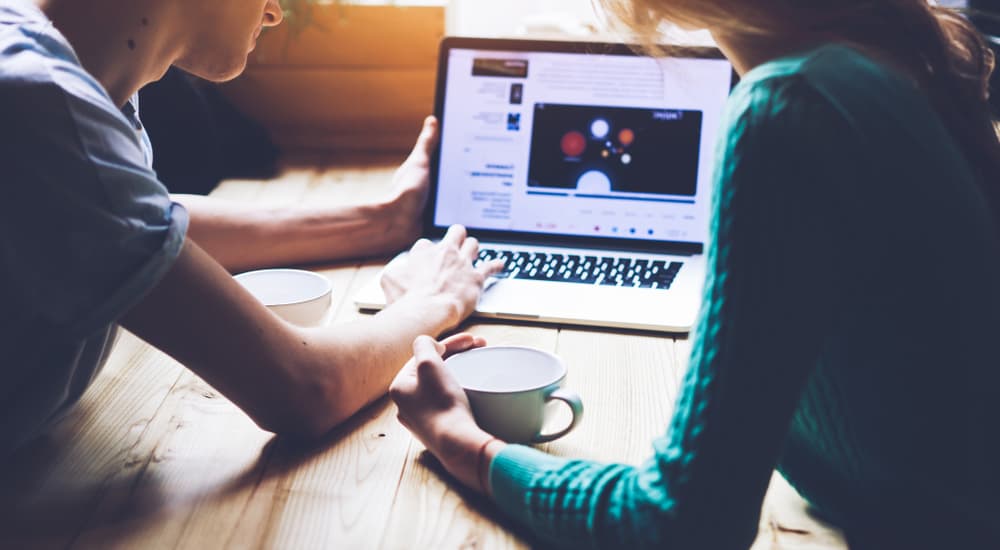 Pros to Building Your Own Website
You'll Save Money… Kind Of – buying a WordPress theme, licences for Pro versions of page builders (so you get all their great features) and plugins costs less than a professional website. But, if a site is slow, ugly or a dog on mobile, it'll end up costing you more than it saves, so there is a balance.
You'll Learn Skills For Life – building a website for the first time is basically a massive crash course in web design, development and the workings of WordPress. These skills are transferrable, so when it comes time to building another website either for yourself or someone else, you'll be far more proficient.
Cons to Building Your Own Website
You Have a Big Knowledge Gap to Fill – there is a knowledge gap to overcome when building your own website. You remember before when we mentioned themes, page builders and plugins? Well, they're only easy to use when you know how to use them.
Learning Everything Isn't Easy – if we were to say to you "themes are easy to configure" or "page builders are easy to use" we'd be assuming your ability to look at these things and learn them easily. This isn't always the case.
You Don't Have Design Experience – if you're not a web designer, you are unlikely to know what a good user experience looks and feels like. This inexperience will lead to bad design choices and errors on your site a professional wouldn't miss.
Building Your Own Site Takes up Your Time – all these things compound to create the biggest drawback to building your own site: time. Take your knowledge gap, add the time it takes to fill it, and then add the time it takes to learn about best practices for user experience (UX), and you have a lot of time to account for.
The question is, can you spare it? And if you can spare it, are you up for it? If you are, good for you! If you're not, hiring a professional might be the best choice right now.
Hiring A Professional
Armed with time, a good WordPress theme, a good page builder and the right plugins, anyone can build a website. So, why isn't everyone doing it?
For a lot of business owners, time is the biggest constraint with building a site. They just don't have the time to do it. Also, some businesses earn more in a day than the fee of a professional website designer. So, their time is better spent elsewhere.
Another big constraint is the knowledge gap––even though it is perfectly possible for anyone to build a website with a theme, page builder and plugins, some people can't be bothered to do the leg work, watch videos and read tutorials.
This is understandable. Web design isn't for everyone! In these cases, hiring a professional web designer will likely be best.
Also, (and although this can be debated) the business benefits of a professional website design are enormous. A professional website is typically well-designed, guaranteed to make the best first impression with customers and provide a good user experience (which makes them far more likely to convert, i.e. perform a profitable action).
Pros of Hiring a Professional
Pros Know What They Are Doing – professional website designers know what a good website looks and feels like to use. User experience and good design will be at the top of their agenda.
They have the best tools for the job – these include premium WordPress themes, Pro versions of page builders, extensive icon and image libraries, Photoshop and FTP software such as FileZilla (through which files are uploaded to WordPress).
The final product will be exceptional – for us; this is the biggest benefit of hiring a professional. Your website will not just look great; it'll function and perform great too, which means you can provide your customers with the best experience.
Cons to Hiring a Professional
It Isn't Free – expect to pay £1,000 to £3,000 for a standard WordPress website and up to £10,000 for a large custom build.
It's Going to Take Time – 3-6 months is the most common lead time for a professional website. This is necessary to design, develop and test the website. Importantly, however, it won't be your time. That's yours to spend.
Summing Up
Are you happy to spend time watching tutorials, reading guides and working your way around themes, page builders and plugins? If you are, building your own website sounds like a project you'll enjoy. You'll save money doing it yourself too.
The risk is building a website that isn't good to use. A slow and ugly site won't lead to conversions. Likewise, a website that confuses your user journey will turn customers away. As we noted earlier in our article, if a site is slow, ugly or a dog on mobile, it'll end up costing you money, so there is a balance.
If you don't have the time or patience to build your own website, hiring a professional will be the way forward.
A lot of people 'have a go' at building a website before hiring a professional. This can be an enjoyable journey, but it may be best to start with a professional the first time around if you have the budget for it. It's more efficient this way.
---
One way or the other, at UKHost4u we have the tools to help you craft your own website by yourself and we have an in-house design team ready to jump on your project.